Images of the Next iPhone Leaked?
Posted February 12, 2009 at 6:10pm by iClarified · 15620 views
Images claiming to be an updated 16GB iPhone 3G have been published by two different sources today.
iPodObserver
writes
, "An image showing a new case back seems to back up rumors that an iPhone update is on the way thanks to its model number, A1303, which previously hasn't appeared on any iPhone model. The new iPhone case back appears to shed its glossy appearance for a matte black look, and also sports what may be etched markings which indicates the plastic used in the current iPhone 3G model may be dumped in favor of a metal back -- much like the first generation iPhone."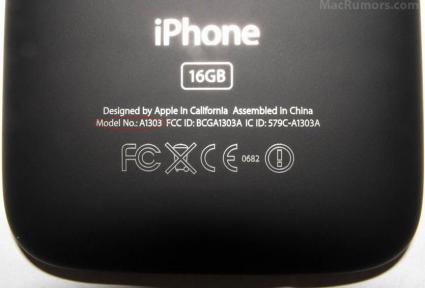 MacRumors then
published
even more images they had received that seem to be of the series.
The images have reportedly come from China and are said to depict the back-casing of the next iPhone. The case is also said to be textured for better gripping.