The WWE Network channel has launched on the Apple TV for select countries including the U.S. and Canada.

WWE Network features all 12 WWE live pay-per-view events – including WrestleMania – valued at more than $600 per year for $9.99 per month with a 6-month commitment. WWE Network also includes original programming, reality shows, documentaries, classic matches and more than 1,500 hours of video on demand.

The WWE Network is available on desktops and laptops via WWE.com. WWE Network will also be available through the WWE App on: Amazon's Kindle Fire devices; Android devices such as Samsung Galaxy; iOS devices such as Apple iPad and iPhone; Roku streaming devices; Sony PlayStation 3 and Sony PlayStation 4; and Xbox 360. Availability on additional devices, including Xbox One and select Smart TVs, will follow this summer.

Fans can subscribe to WWE Network starting today and for a limited time will be offered a free one week trial.

Check out a few screenshots of the WWE Network on the Apple TV below.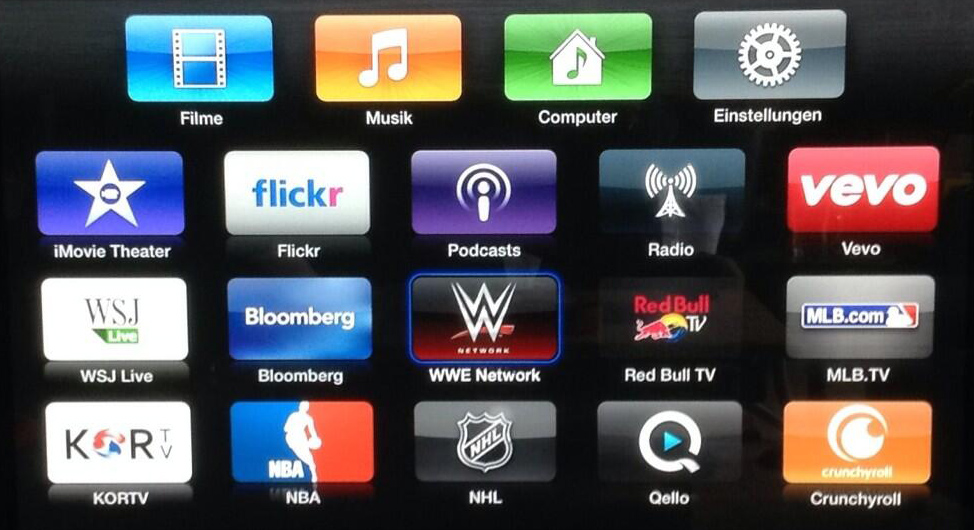 [via rallekiel]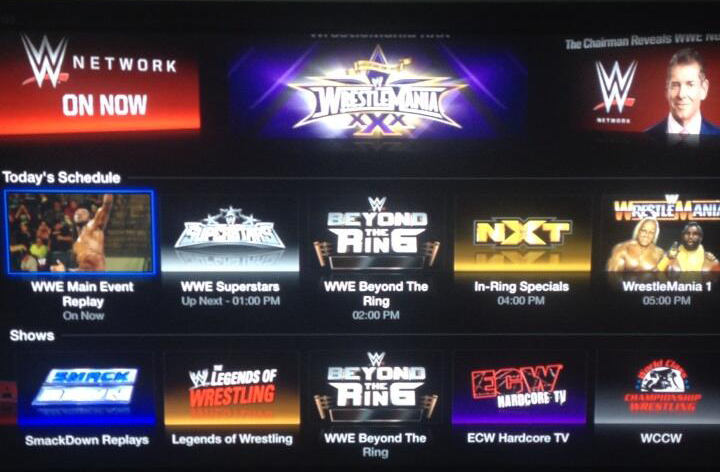 [via LAWradio]