Beats Electronics introduced its next generation Solo2 headphones this morning, just a day after Apple officially announced it was acquiring the company for $3 billion.

In 2013 nearly four Solos were sold every minute around the world. With no signs of slowing down, Beats is taking the beloved headphone to the next level with Solo2 offering a robust listening experience with a wider range of sound and enhanced clarity.

"When you think about Beats you think about iconic design, incredible sound, premium quality, profound comfort and of course, portability; we've worked hard to earn this reputation and along with that comes very high expectations," said Beats President Luke Wood. "Solo2 delivers on all fronts while finding new frontiers in audio performance to bring the emotion back to music."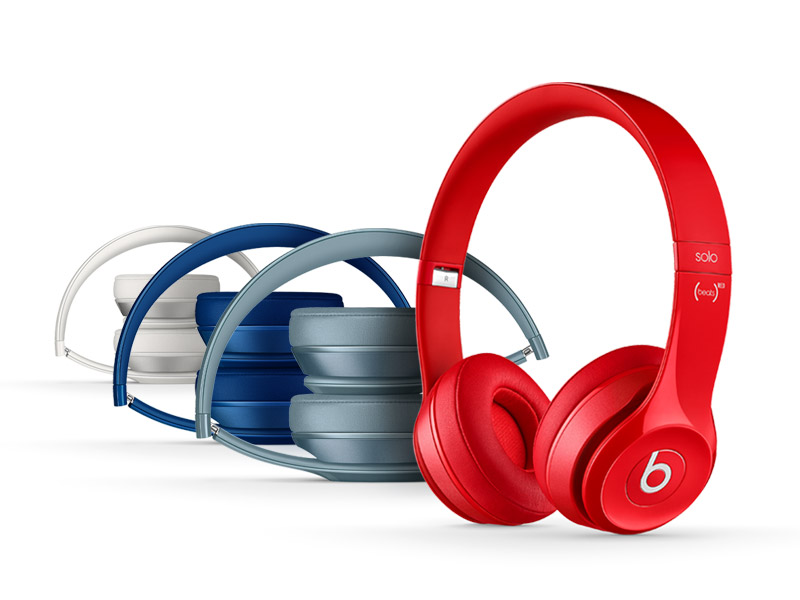 Solo2 Features:
● Sound: The Solo2 headphone has a more dynamic, wider range of sound, with a clarity that will bring you closer to what the artist intended, whether you're into hip-hop, heavy metal, jazz, electronic, or country.

● Design: The Solo2 headphone maintains the same sleek, streamlined aesthetic as the iconic Beats Studio with fast flowing curves and no visible screws. Starting at the center of the flexible headband, the frame of the headphone has been curved like never before, giving the Solo2 a custom-fit feeling. The earcups have been ergonomically angled to complete this natural fit, with pivots for optimal comfort and sound delivery. Finally, the earcups' premium material helps dissipate heat and minimize sound leakage.

● Colors: The Solo2 headphone will be available in Black, White, Red, Blue, Gray, and Pink.

● Partnership: Beats has once again teamed up with project (RED), making the red Solo2 an official (RED) product, helping to fight the battle against AIDS.

Pricing and Availability:
Solo2 headphone retails for $199.95 and is available globally for pre-order starting May 29, 2014 on www.beatsbydre.com. It will be widely available on June 1, 2014 also at www.beatsbydre.com and authorized Beats retailers.

Read More [via Desire This]