WWDC Predictions: 'iPhone 3GS' With Improved Battery
Posted June 7, 2009 at 5:40pm by iClarified · 10719 views
John Gruber of Daring Fireball has weighed in with his predictions for WWDC 2009 with some new information on the next iPhone.
Gruber concurs with the widely expected faster processor, doubled ram, doubled storage, and video recording. He expects the price points to remain the same with the 16GB selling for $199 and the 32GB selling for $299.
He has heard that new hardware's code name is the iPhone 3GS. Although he doesn't know what the S stands for, Gruber thinks its likely this will be the official name.
Also mentioned is that the new iPhone should see a 15-20 percent improvement in battery life.
Gruber expects the iPhone 3G to stick around a bit longer at the $99 price point. This would make sense given that there have been several reports from established sources pointing to a
cheaper
iPhone.
As for design changes he expects minimal differences but with some new cool factor to freshen things up a bit.
The article has a lot more to say about Snow Leopard, the Marble interface and the tablet...
Read More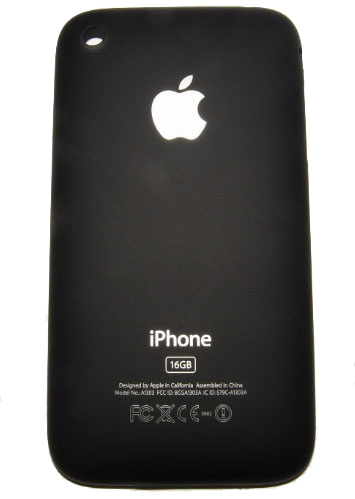 [Possible Back Case to the New iPhone]