XHub Media Center 2.3 is Leopard Ready
Posted November 30, 2007 at 9:33am by iClarified · 4089 views
XHub Media Center is one of the most popular alternatives to Apple's Front Row software and its now Leopard ready!
XHub Media Center is fast, feature-rich and highly customizable, yet amazingly easy to use. Just connect your Mac to your living room TV and enjoy all of your digital media on the big screen from the comfort of your sofa. In addition to the essential music, movies, and photos modules, XHub Media Center also offers internet radio, web browsing, and EyeTV integration.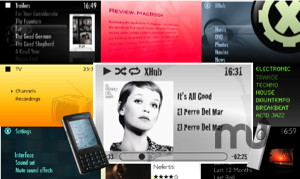 XHub Media Center has an appealing interface and is fully themeable, with a wide range of skins and sound sets to choose from. You can even design your own theme for a truly personalized media center experience!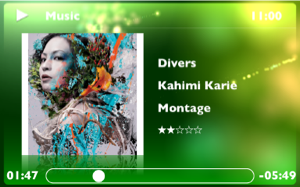 With built-in support for Salling Clicker, an award-winning software that allows you to use a Bluetooth/WiFi-enabled cell phone or PDA as a high-end remote control, XHub Media Center has the most sophisticated control options available on any system.
XHub also supports remotes from Apple, ATI, Keyspan and many other manufacturers.
Read More