ElevationLab has announced the launch of the 'Elevation Dock 3' which brings support for the iPhone 6 and iPhone 6 Plus, as well as other improvements. If you want something more substantial than Apple's new dock, check it out below...

Today we launched an update to our iPhone dock. It's wider to fit a bigger generation of phones, ships with an Apple-certified Lightning connector (that you can assemble in seconds with the new tool-free back plate), and we've added some new lateral supports for added stability.



Here's a look at some of it's features.

● Wider. We've lengthened ElevationDock 3 to comfortably fit the 6+ for virtually all cases - you can flip or remove the backpad for thicker ones. We kept the sides to make lining up and docking your iPhone as fast as possible.



● Fast, one-handed undocking. ElevationDock 3's weight, plus the NanoPad underside (which locks to your desk via air vacuums) keeps your dock planted and makes undocking a breeze.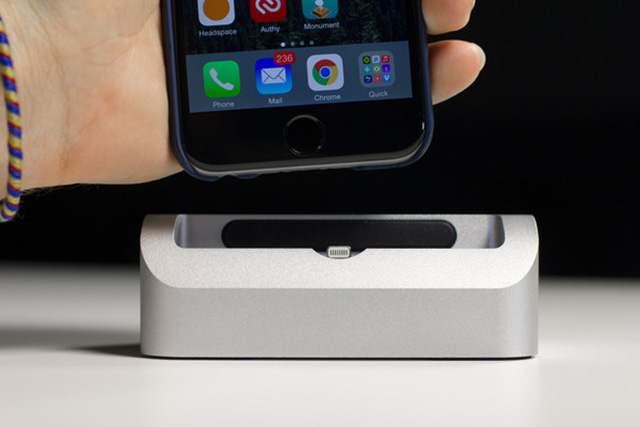 ● Better lateral support. We've added silicone bumpers to better support your iPhone when docked. They can be flipped over for thicker cases.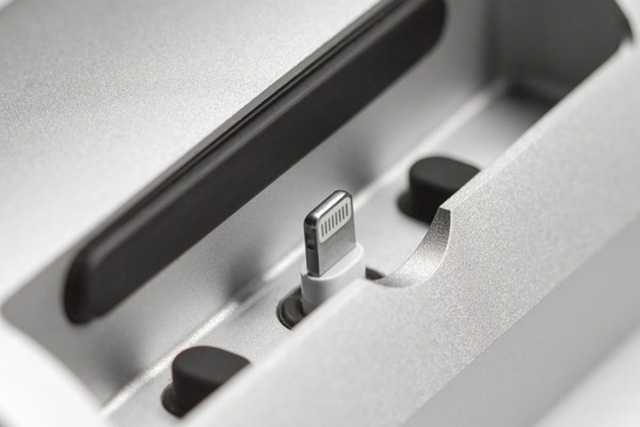 ● Apple MFi Certified Lightning connector. ElevationDock 3 ships with an official Apple Lightning connector for dependability and a lot of value.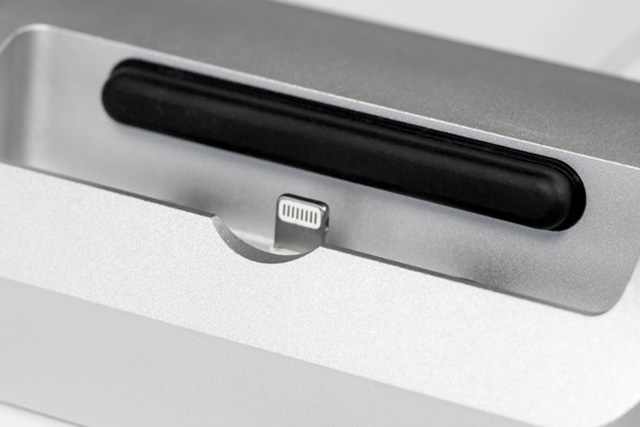 ● Precision. ElevationDock is 4-axis CNC machined on all surfaces from solid aircraft-grade aluminum. This expensive process allows for an exceptional level of precision, simplifies the design, makes it seamless, and gives finish is without equal.



● Manufactured without compromise. The video shows a little of what goes into making our original ElevationDock. And little has changed with our latest version.


● Gorgeous finishes. Every dock receives a 20-step anodized finishing process. Our special glass bead blasted Docks matches Apple's premium finish the apply to iMacs and Macbooks. MatteBlack reflects little light for a murdered-out appearance that's beautiful on a desk (and will show fingerprints from greasy hands). And our new bright polished red and cerulean blue finishes look absolutely stunning.

You can purchase the Elevation Dock 3 from the link below for $89.

Read More [via MacRumors]