Lutron Electronics has announced its new Caséta Wireless Smart Bridge supports Apple's HomeKit. The Smart Bridge is part of the Caséta Wireless Lighting Starter Kit, available at the Apple Store beginning today. With the HomeKit-enabled Smart Bridge, homeowners can now control their Lutron Caséta Wireless dimmers using Siri on their iPhone or iPad.

The Caséta Wireless Smart Bridge with HomeKit support allows homeowners to control lights in specific rooms or areas. For example, just before bed, tell Siri "turn the lights off" and the Caséta Wireless Smart Bridge will turn off lights throughout the house. Unsure if the basement light is still on? Ask Siri to check and if so, turn it off.



Highlights:
Caséta Wireless was designed to simplify a person's life. Homeowners can dim the lights and lower the shades from the comfort of their couch, or turn select lights on while on the road to make it look like someone's home. Even scheduling lights to turn on automatically is easy. Simply set the Lutron App for a time of day or sunrise/sunset event.

Caséta Wireless can also be set to recognize a user's location automatically. Through geofencing, lights will automatically be turned on as you approach your home so that you never come home to a dark house.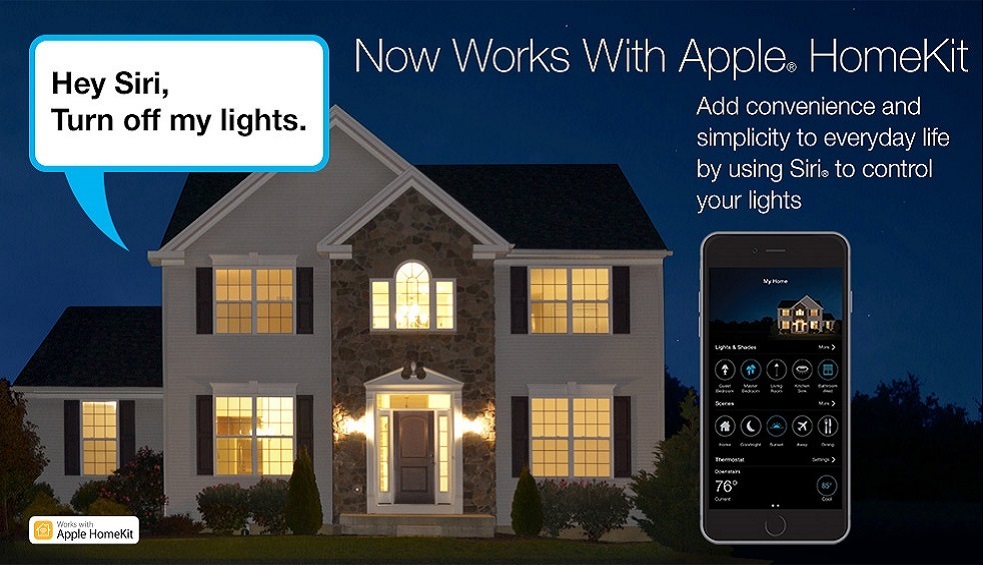 Pricing & Availability:
The Caséta Wireless Lighting Starter Kit, with HomeKit-enabled Smart Bridge, is available for $229.95 at Apple Stores. The kit includes one Caséta Wireless Smart Bridge, two Caséta Wireless dimmers (compatible with dimmable LED, halogen, and incandescent bulbs), two remotes and two pedestals. To add more lights, purchase the Caséta Wireless dimmer/remote kits, also available at Apple Stores, for $59.95.

Read More