Belkin has announced a new Belkin Charge Dock for Apple Watch + iPhone. The dock was reportedly developed closely with Apple and features an integrated magnetic charger and Lightning connector.

The new Belkin Charge Dock safely and securely charges both the Apple Watch and iPhone. Designed with adjustable dial on the back of the dock, it conveniently lowers and raises the Lightning connector to fit the iPhone with a variety of cases.

"Belkin is proud to introduce a charging solution in which we collaborated with Apple to ensure that the functionality and design aesthetically fit within the Apple ecosystem, while also serving as an elegant stand to display and conveniently store and charge both devices" said Melody Tecson, Director of Product Management at Belkin.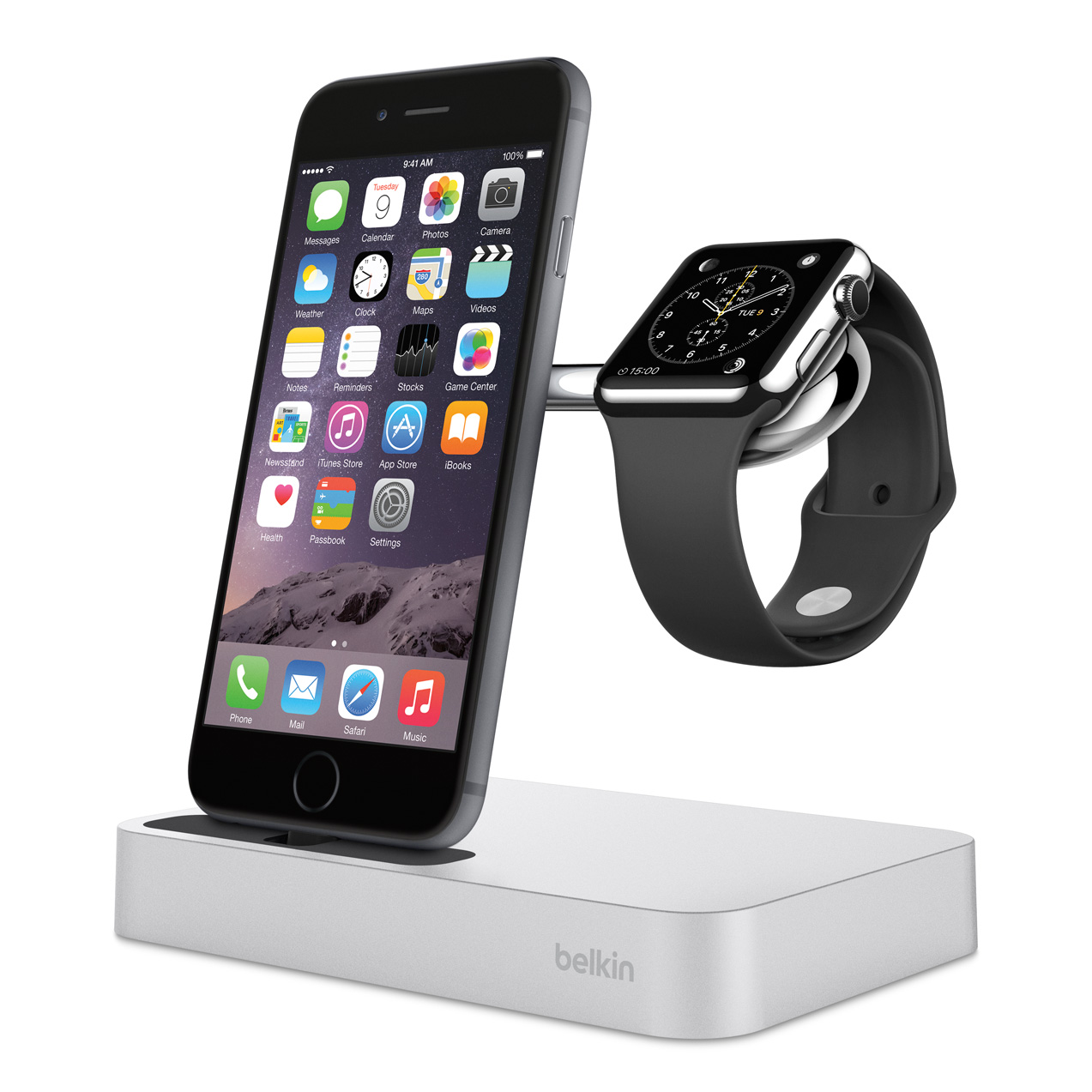 The Belkin Charge Dock for Apple Watch + iPhone features a cast metal arm with chrome finish that securely holds the Apple Watch at a perfect angle for visibility and easy access, while the weighted metal base adds stability when the devices are docked. The Charge Dock's sleek finish compliments your devices, and its compact size effortlessly blends in on any desk or bedside table.

Features:
● Integrated magnetic charger for Apple Watch
● The adjustable Lightning connector adjust to fit the iPhone with a variety of cases
● Elevates Apple Watch safely above surface
● Minimalist, sleek appearance
● Displays devices at ideal viewing angles
● Solid cast metal arm with chrome finish
● 1.5 m/4.9 ft. cable
● Compatible with the iPhone 6 Plus, iPhone 6, iPhone 5s, iPhone 5c, iPhone 5, Apple Watch, Apple Watch Sport, Apple Watch Edition

Availability
The new Belkin Charge Dock for Apple Watch + iPhone (F8J183) is available now for $129.99 on Belkin.com, and is sold exclusively at Apple.com and Apple retail stores.

Read More