Apple may be developing a Radio app for the iPhone and iPod touch, according to 9to5Mac.
The application is said to run in the background like the iPod app and be very similar to the FM radio in the new iPod nanos. It could even be incorporated into the iPod app.
The holdup on this app is apparently the integration of iTunes with the program. When listening to the radio you will be able to easily purchase the song using the Mobile iTunes Store.
9to5Mac also hypothesis that the app will likely have the same Live Pause functionality that the Nanos currently enjoy.
Both the Broadcom BCM4325 chip in the iPhone 3GS and the Broadcom BCM4329FKUBG chip in the new iPod touch support FM.
Read More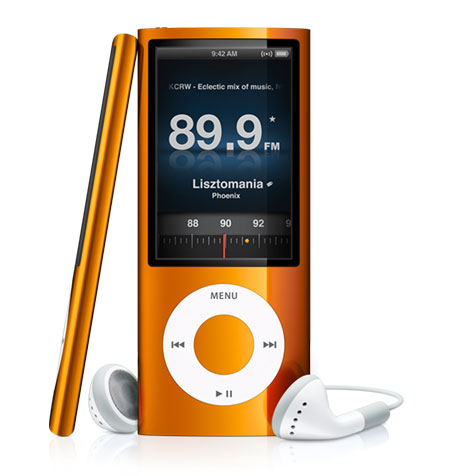 [Radio on the iPod nano]