Apple Updates Bagel Emoji to Look Tastier
Posted October 16, 2018 at 3:14pm by iClarified · 8142 views
Apple has updated its forthcoming bagel emoji with a tastier look after some users
complained
the emoji was unappetizing, reports Emojipedia.
Besides updating the color and texture, Apple added cream cheese.
One challenge for the bagel emoji may have been that it's tough to make any bagel look apetising without some kind of filling. While this update may not please those who prefer bagels with different contents, it does seem closer to what people want to consume.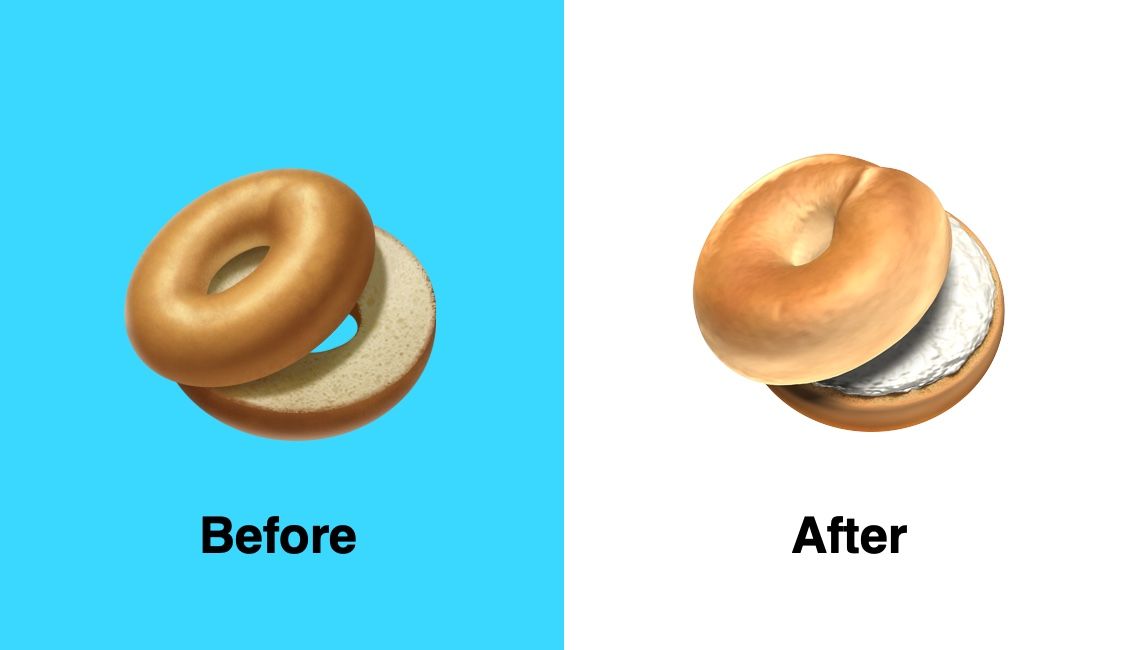 Here's a look at how other companies have designed the bagel emoji.
Apple is introducing
over 70 new emoji
with the release of iOS 12.1. Please follow iClarified on
Twitter
,
Facebook
,
Google+
, or
RSS
for updates.
Read More