ScreenFlow 1.1 Update Released
Posted April 22, 2008 at 4:22pm by iClarified · 5120 views
Vara Software has released ScreenFlow 1.1 for creating screen recordings on your Mac.
ScreenFlow uses a unique new screen capture system, powerful enough to capture the contents of your entire desktop at the same time as your video camera, microphone and computer's audio.
New Features in 1.1
- Audio waveforms are now shown over your clips
- Export chapter markers for quick navigation
- AppleTV, iPod and iPhone export presets
- Export is 20 - 40% faster
- Quality and Scalability improvements
- New keyboard shortcuts
- Vertically resizable Timeline
- Improved media panel
- And much more...
Read More
Audio Waveforms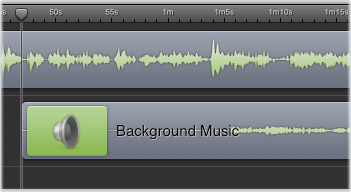 Markers