Speck Announces Product Line for 3G iPhone
Posted June 10, 2008 at 3:52pm by iClarified · 7005 views
Speck has announced a full portfolio of cases specifically designed for the iPhone 3G. Fashioned by Speck's top designers and highlighting the company's trademark style, the first two products are the ToughSkin and the SeeThru. Images of the new cases can be found at
http://www.speckproducts.com/content/iphone-downloads
"We're thrilled to release our new designs simultaneously with the iPhone 3G," said Irene Baran, CEO of Speck Products. "Our focus is simple – create cases that offer personality and durability for Apple's elegant new iPhone."
ToughSkin protects your iPhone from all but the roughest of handling. The rugged rubberized case sports a distinct, textured pattern that protects the iPhone from accidental bumps and drops without adding bulk or limiting access to buttons and controls. The bottom of the case flips back for easy docking and the removable belt clip offers the freedom to carry your iPhone however you please. ToughSkin will be available in July for $34.95.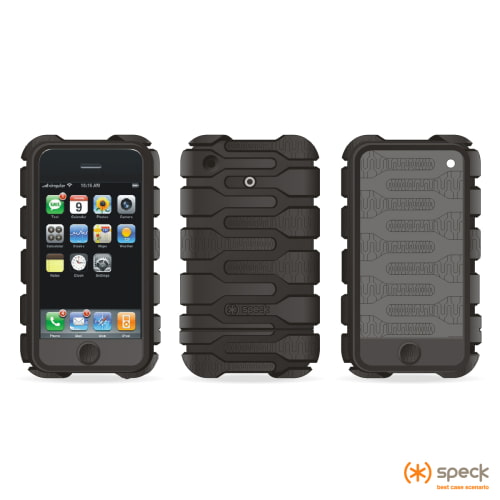 SeeThru hard shell cases are the ultimate in minimalist design – so thin they blend into your iPhone's sleek lines, creating a custom-finished look. Built-in rubberized side strips create a no-slip grip, while the bottom of the case slides off for docking and conveniently doubles as a stand. SeeThru cases are available in a variety of colors to match any mood or inspiration. SeeThru will be available in July for $29.95.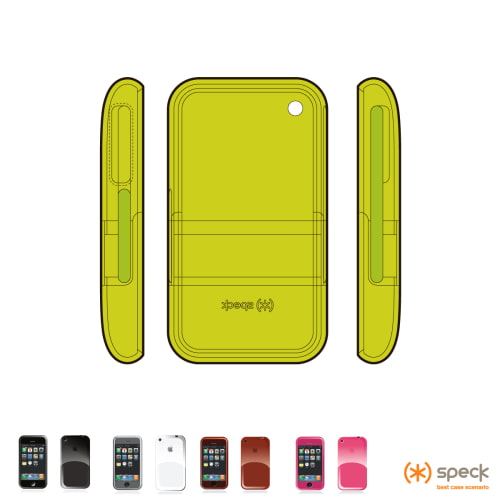 Read More