Sena Reveals Wallet Style Cases for 3G iPhone
Posted June 26, 2008 at 4:37pm by iClarified · 18617 views
California-based luxury handheld device accessory designer, Sena Cases, announces the launch of its NEW special collection of cases for iPhone 3G. The new cases are precisely handcrafted by leather artisans in Europe, and each case is comprised from the finest quality, full-grain, soft Italian Napa Leather. Two of the five new iPhone 3G cases are designed as a combination of a luxury leather wallet and a form-fit custom leather case. The new designs are:
WalletSkin: The WalletSkin case is an innovative combination of a leather skin case with a wallet of four pockets for credit cards including a semi-transparent ID card holder. The case is an exciting new design from Sena for those who want to use a wallet in-conjunction with their iPhone case -- it offers the benefit of having everything you need in one central location but is slim enough to pocket. Retail Price: $52.00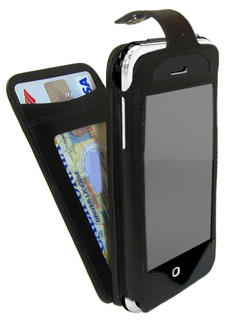 WalletBook: This unique design combines a fashionable luxury wallet and a protective iPhone case with a designer touch. The WalletBook case is a custom design offering two pockets for a credit card and an ID card. The case also offers a multi purpose pocket for business cards or money. Retail Price: $52.00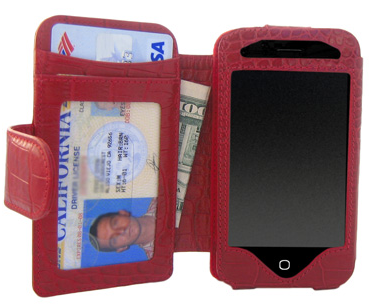 Elega: The Elega is a luxury pouch style case offering expert protection -- especially useful when placed in a purse or briefcase. With a ratcheting belt-clip, extra padding, velvet lining and a sleek design, the Elega is exclusively tailored to provide a stylish, fashionable shelter for the iPhone. Retail Price: $39.99
UltraSlim Pouch: The UltraSlim Pouch is a special Sena design offering an ultra slim solution for those who dislike the extra bulk of common protective cases -- it is the leanest case Sena offers for the iPhone. The slim curve hugging leather and micro suede lining is as close to naked as the iPhone can get. Retail Price: $29.99

LeatherSkin: This form-fitting case is perfected to protect the iPhone with the most fashionable natural skin with no extra bulk. The fine, slender design offers a tight fit enhancing the curves of the device. The case also includes a high-end removable belt clip system. Retail Price: $42.00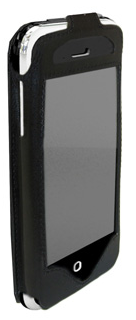 Sena's iPhone 3G cases are offered in a variety of classic leather colors available at
http://www.senacases.com/Brands/Apple-iPhone-Cases
.