PosiMotion Launches Products for iPhone Users
Posted July 7, 2008 at 8:53pm by iClarified · 7635 views
PosiMotion, an innovative provider of applications, devices, and services, unveils its five mega-brands: G-Spot, G-Park, G-Fi, G-Minds and G-Life. These G-brands are the first of many poised to transform the way people and developers work and play. PosiMotion has strategically released its brands to coincide with the launch of Apple's official iTunes AppStore, debuting on July 11, 2008.
"I am thrilled to see our products and services come to fruition at such an exciting time," said PosiMotion's director and chief executive officer Olivier Hennessy. "We look forward to providing mobile technologies that enhance social interaction and enrich the end-user experience."
The Company's premier product, G-Spot, a position identifying and sharing application for all iPhone and iPod Touch devices brings GPS-type functionality to older model devices utilizing their existing Wi-Fi and cellular connectivity -- all for one very low price. The Compass tool shows users what direction they're heading; Spot Me, conversely, is a shortcut to pinpointing users' current location -- a capability that enhances the current feature found on the iPhone, because, unlike the iPhone, it creates a log of recent locations that users can reference at their convenience. Share refers to the ability to instantly email locations to friends and families, while Info indicates latitude, longitude, altitude, heading, speed and accuracy. Whether for adventurous travelers, teens reporting home to parents or friends in large geographic areas, G-Spot makes mobility and locate-ability easy. The G-Spot is available for download for an affordable $1.99 from Apple's iTunes AppStore.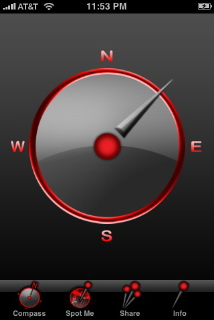 iPhone users will also love the G-Park. This lightweight position identifying and locating application is designed specifically for iPhone and iPod Touch users to pinpoint the location of their parking spot and to find their way back to it when they're unfamiliar with the area. The G-Park is an excellent tool for navigating large shopping center parking lots, airport Park and Rides, theme parks or congested cities. Once a car is parked users simply hit the Park Me! button to pinpoint their location, go off and enjoy the day. When ready to return to the car, hit the Where Did I Park? button to generate turn-by-turn directions to walk from your current location back to where your car is parked. The G-Spot and G-Park are most accurate with an iPhone 3G or iPhone (pre-3G) and iPod Touch with G-Fi Mobile GPS Network Router. The G-Park is available for download at $0.99 from Apple's iTunes AppStore.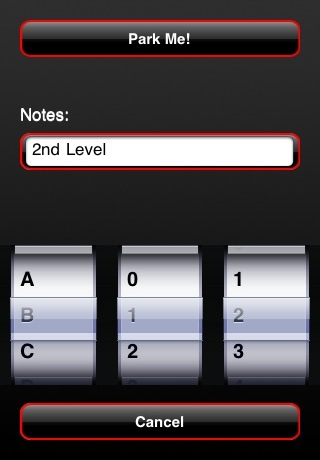 Rounding out PosiMotion's technology-driven applications is G-Fi, the world's first mobile GPS network router, combining GPS and Wi-Fi in one sleek package. It simply adds GPS functionality to any Wi-Fi enabled device -- handheld, laptop, or desktop. Because G-Fi utilizes standard Wi-Fi protocols, it can deliver GPS location data with military precision to iPhone (pre-3G and 3G), iPod Touch, Mac, PC and Windows Mobile devices. And because it's also a router, it can deliver this data to more than one device at a time. The G-Fi is available for pre-order on July 11 for only $179.00 on the PosiMotion website. Shipping early September.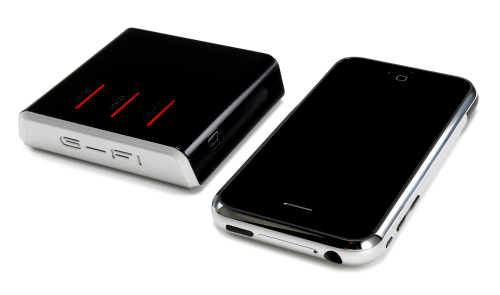 Complementing both the products and the brains behind PosiMotion is the G-Minds publishing program. PosiMotion is the first iPhone application publisher to extend their development, design and marketing resources to any iPhone application developer. G-Minds helps developers reach their target customers in the online store where iPhone users will most-naturally turn to purchase applications for their devices -- Apple's iTunes AppStore. Apple has granted access to sell in the AppStore to only a select few companies from the more than 25,000 applicants -- G-Minds opens the door for those developers not selected. Hennessy and Clayton Kane, PosiMotion's chief technology officer, are opening their minds and their company to developers who have the next best application or game to share with the world.
Coming soon is G-Life, a social networking experience dedicated to iPhone users, combining everything that PosiMotion and iPhone stand for -- from innovation to lifestyle. Inviting visitors to leave their mark on the world, G-Life is expected to define the future of global social networking.
Read More