Apple has announced improvements to Spotlight for iOS 8, intelligently considering things like context and location.

To activate Spotlight, pull down on your Springboard to reveal the search field.

Wikipedia
Type in a term like "Point Reyes" and you'll get a snippet of the Wikipedia article, including a picture and a short summary. Tap it, and Spotlight takes you to the full article.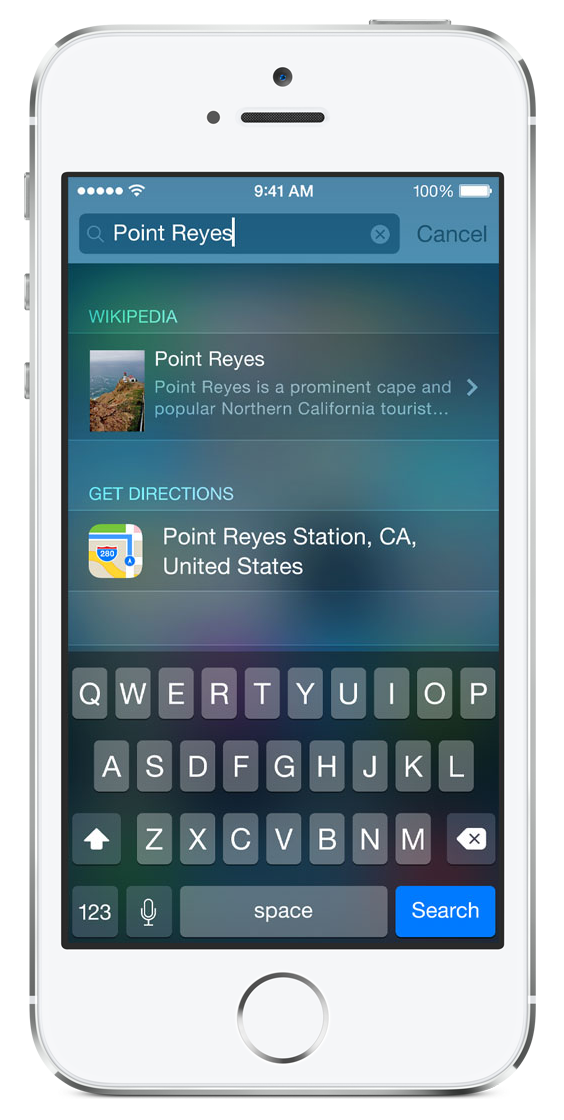 News
Spotlight knows what topics are popular. As what's trending changes, the list it gives you does, as well. For example, search for your favorite team and you'll be presented with trending news articles that reference the team.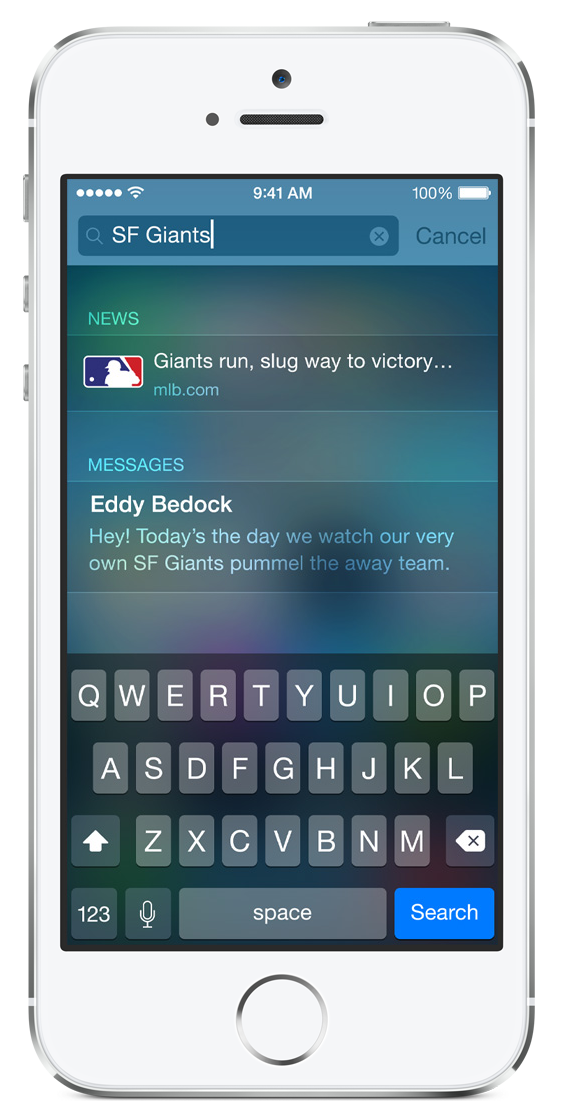 Nearby places
Enter the name of a restaurant and Spotlight will show you one nearby, including the phone number and hours it's open. Tap to go to Maps and see exactly how to get there.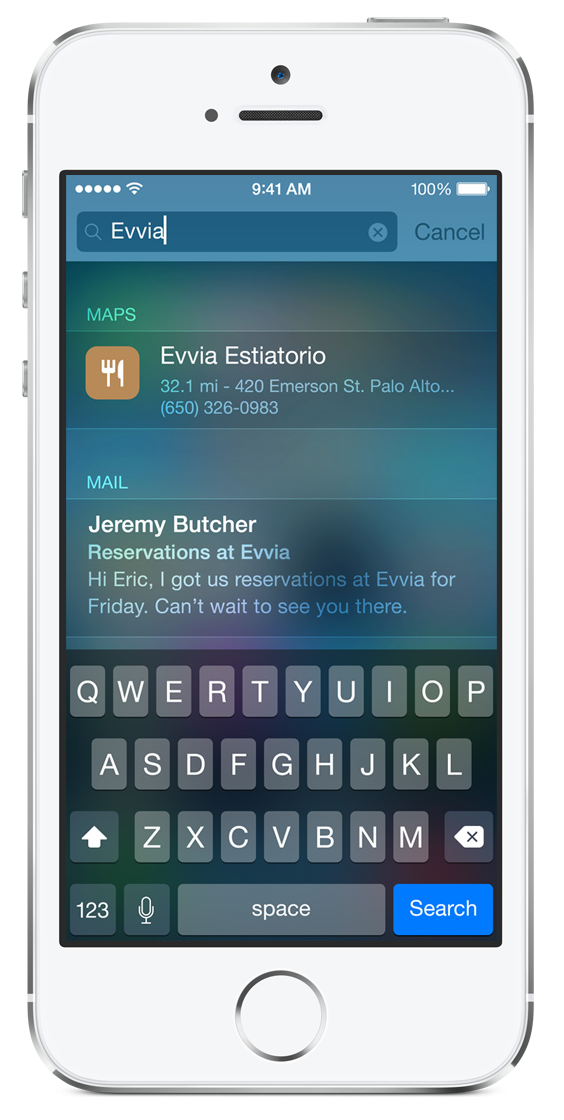 iTunes Store
Spotlight makes it easy to shop for digital media. It can help you get right to the music, movies, TV shows, and podcasts quickly.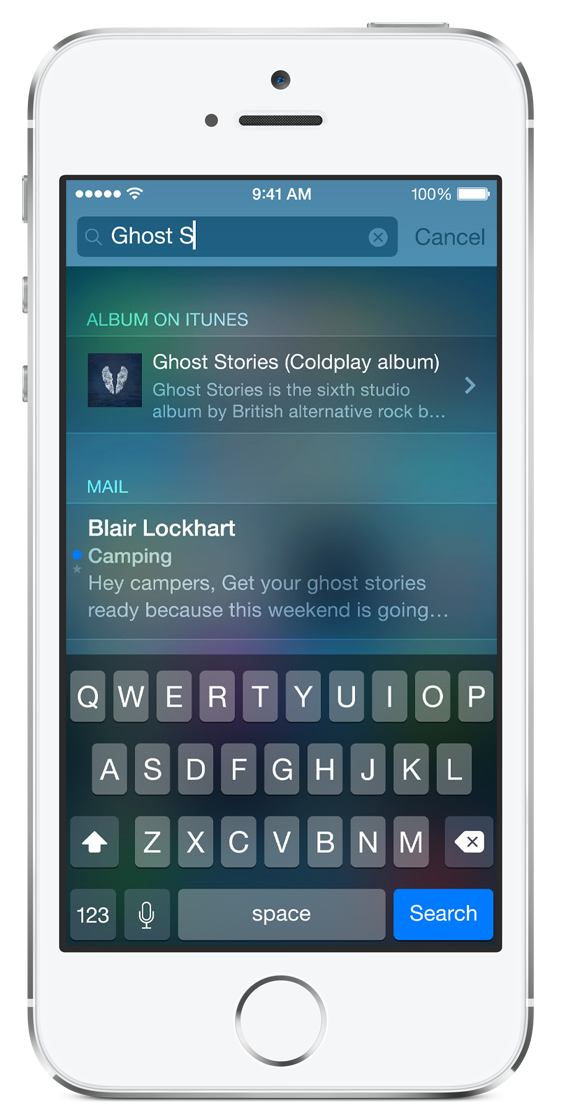 App Store
You can also use Spotlight to quickly find an app or game on the App Store.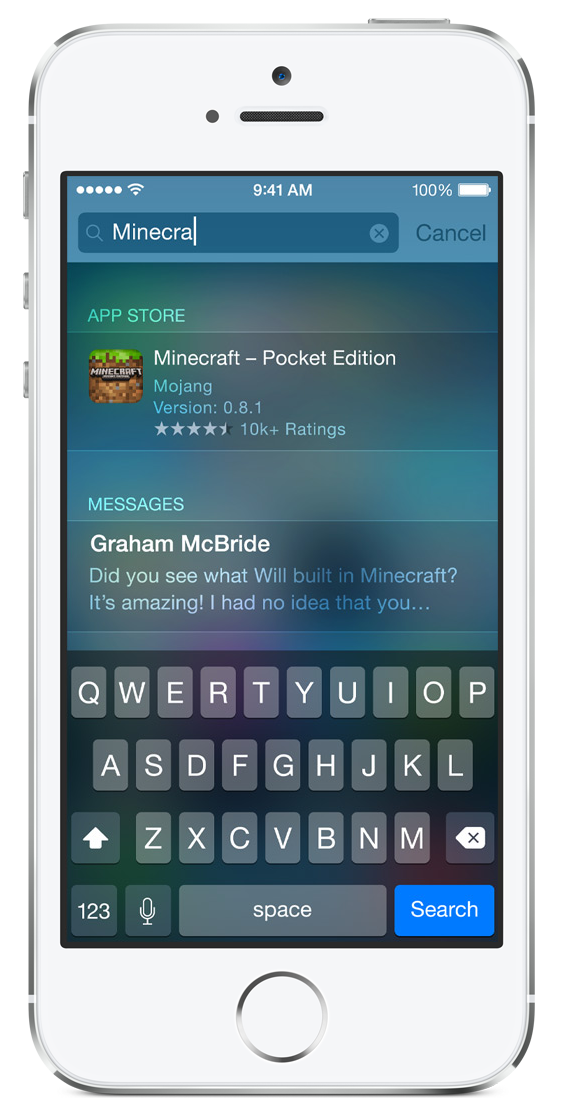 iBooks Store
If you'd looking for a book to read, Spotlight also searches the iBook Store.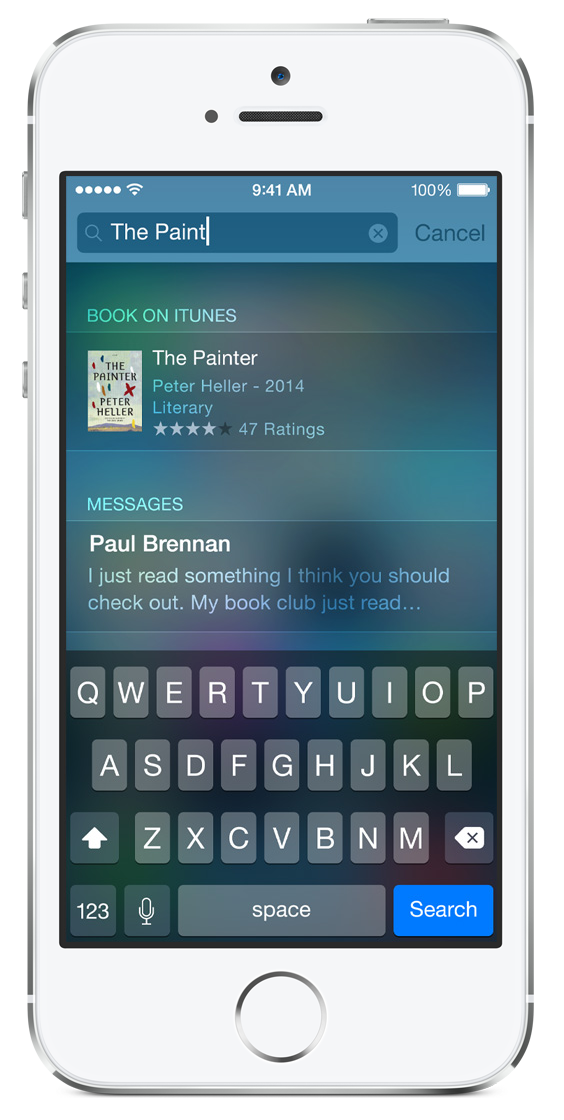 Suggested Websites
Spotlight can also help you navigate to popular websites. Try typing 'iClarified' into the search field.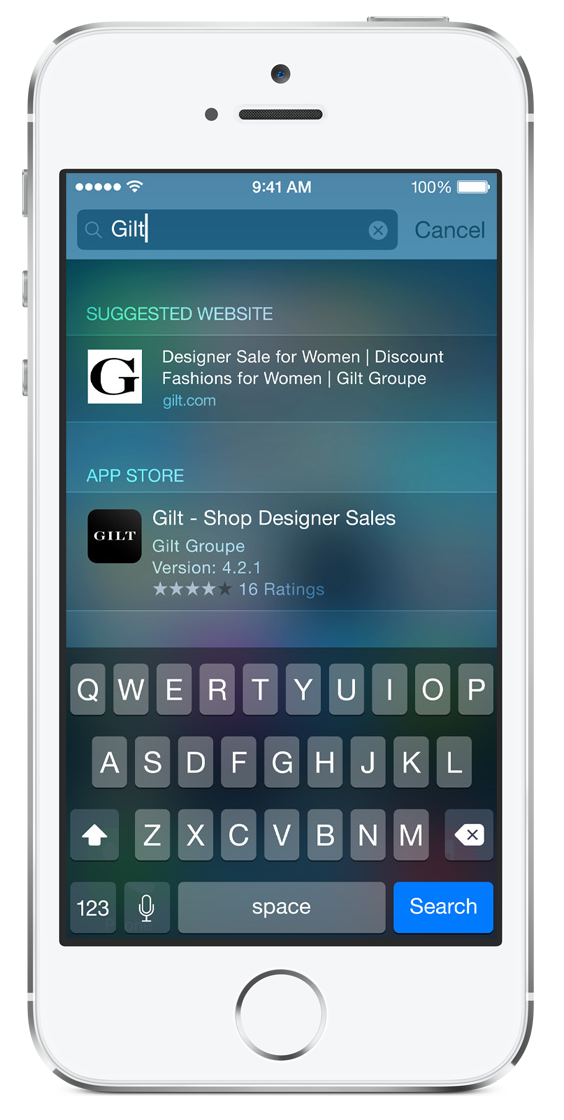 Movie Showtimes
Search for a movie and Spotlight will tell you which nearby theatres it's playing at, showtimes, and the movie's Rotten Tomatoes rating.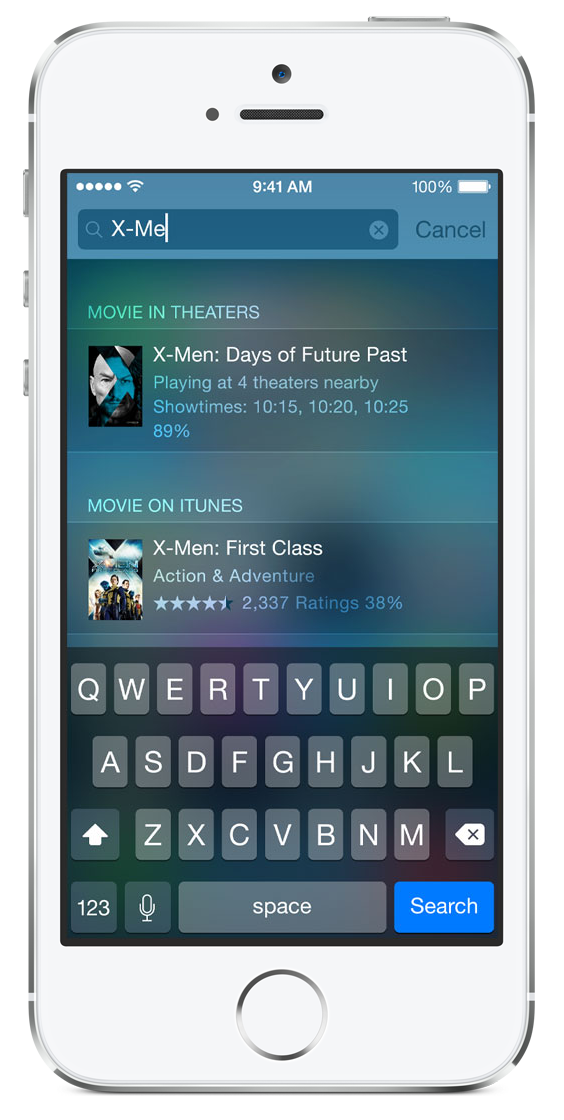 Works in Safari
Notably, these results will also appear in Safari as you search. The results appear alongside Top Hits and search suggestions.




There's many more changes in iOS 8. Here's a few of the changes we've posted on already: Continuity, Handoff, AirDrop, Instant Hotspot, Health, iCloud Drive, Family Sharing, Photos, Camera, Mail, Safari, Messages, QuickType, Third-Party Keyboards, Interactive Notifications, and Contact Shortcuts.

Please follow iClarified on Twitter, Facebook, Google+, or RSS for updates on iOS 8.