Apple today introduced a new lineup of fresh and bright band colors for the Apple Watch.

Highlights for the season include a wide stripe Woven Nylon band, standalone Nike Sport Bands and beautifully crafted Apple Watch Hermès bands in striking new colors. All-new bands are available to order today from apple.com and for purchase at select Apple Stores, Apple Authorized Resellers and carriers in late March.

Apple Watch
The new collection of bands include:
● Sport in Pebble, Azure and Camellia
● Woven Nylon in Berry, Tahoe Blue, Orange, Red, Pollen and Midnight Blue
● Classic Buckle with new buckle design in Sapphire, Berry and Taupe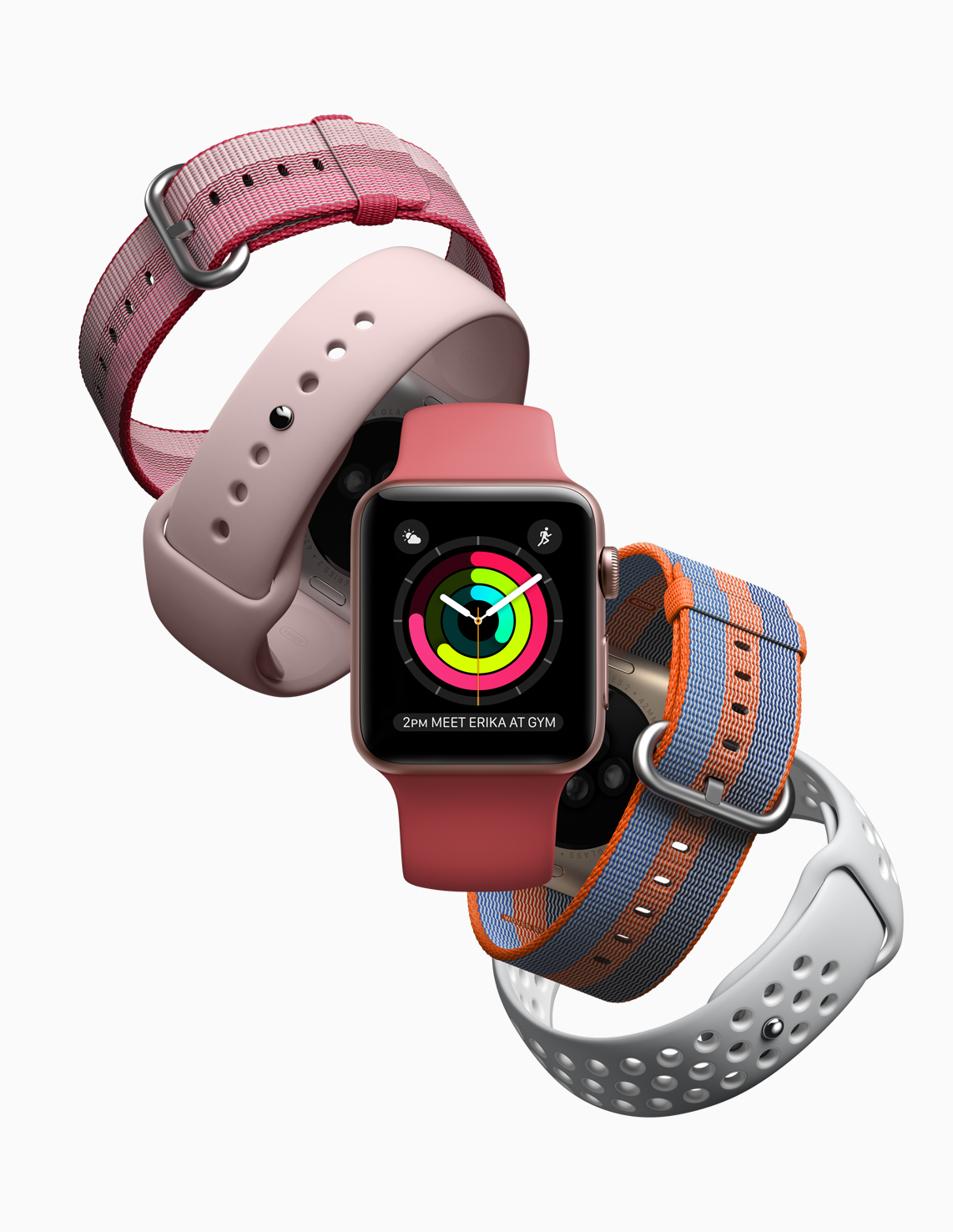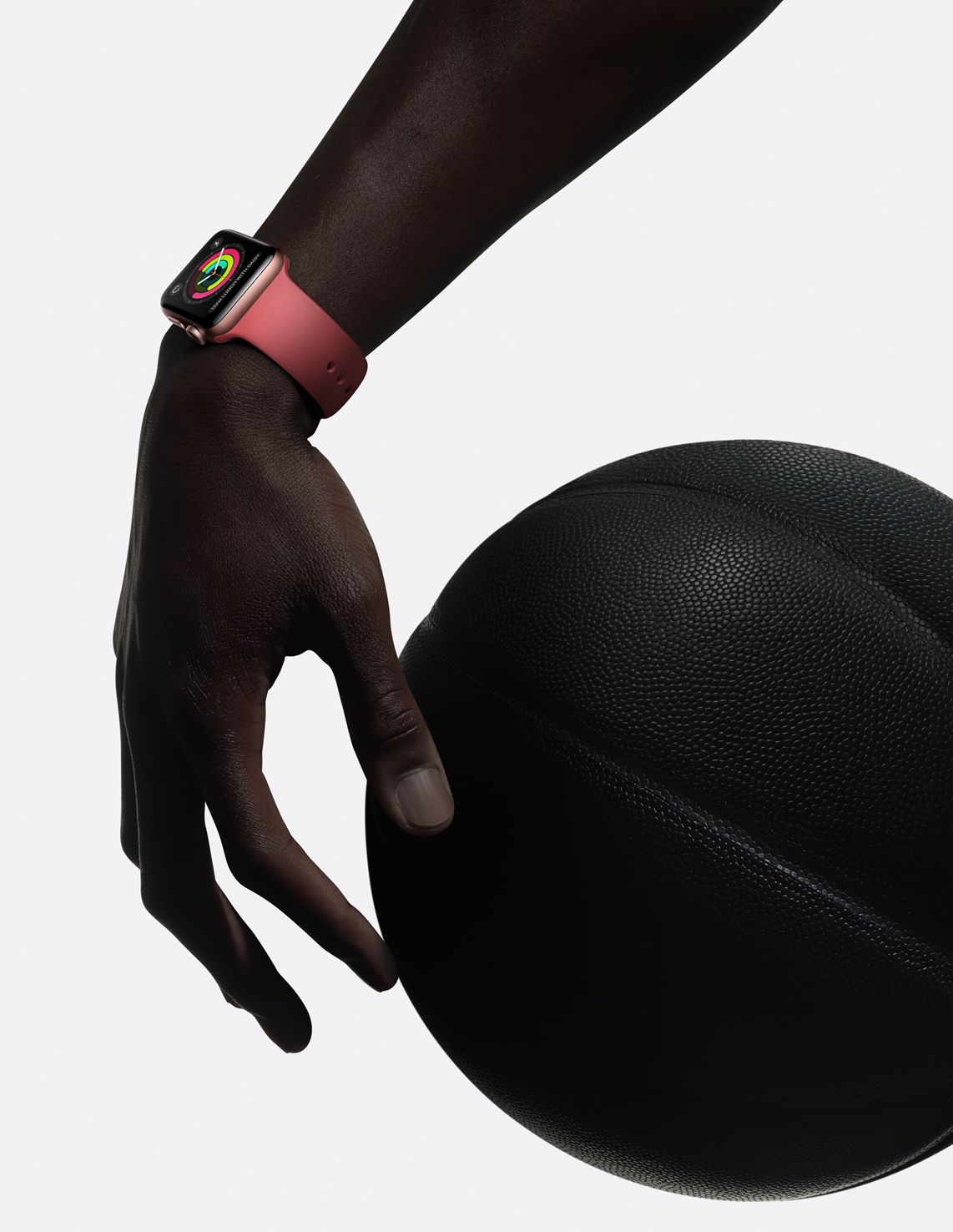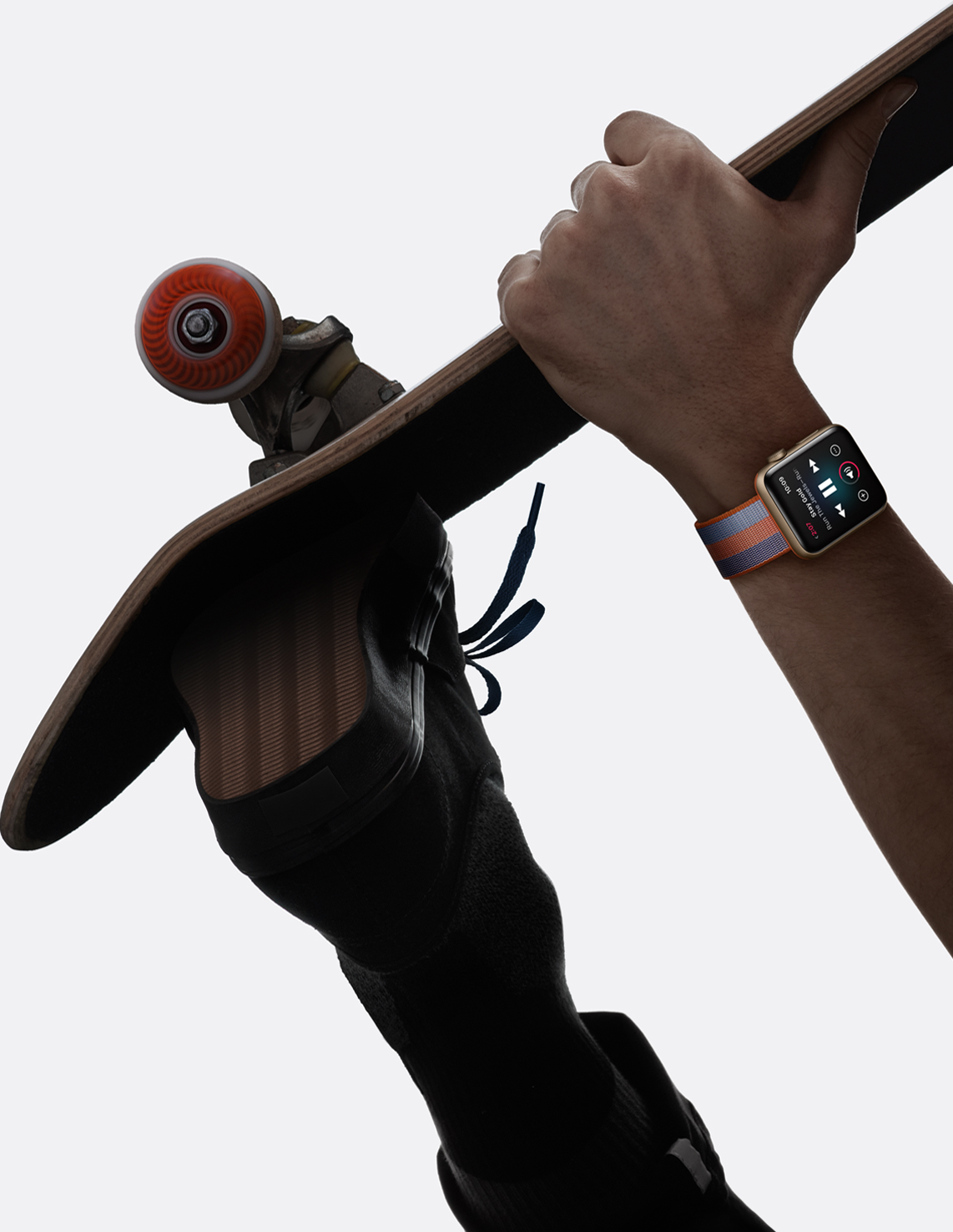 Apple Watch Nike+
The Nike Sport Bands will now be sold separately in:
● Anthracite/Black
● Pure Platinum/White
● Volt/Black

New Apple Watch Nike+ models will include 38mm and 42mm Space Grey Aluminum Case with Anthracite/Black Sport Band and 38mm and 42mm Silver Aluminum Case with Pure Platinum/White Sport Band.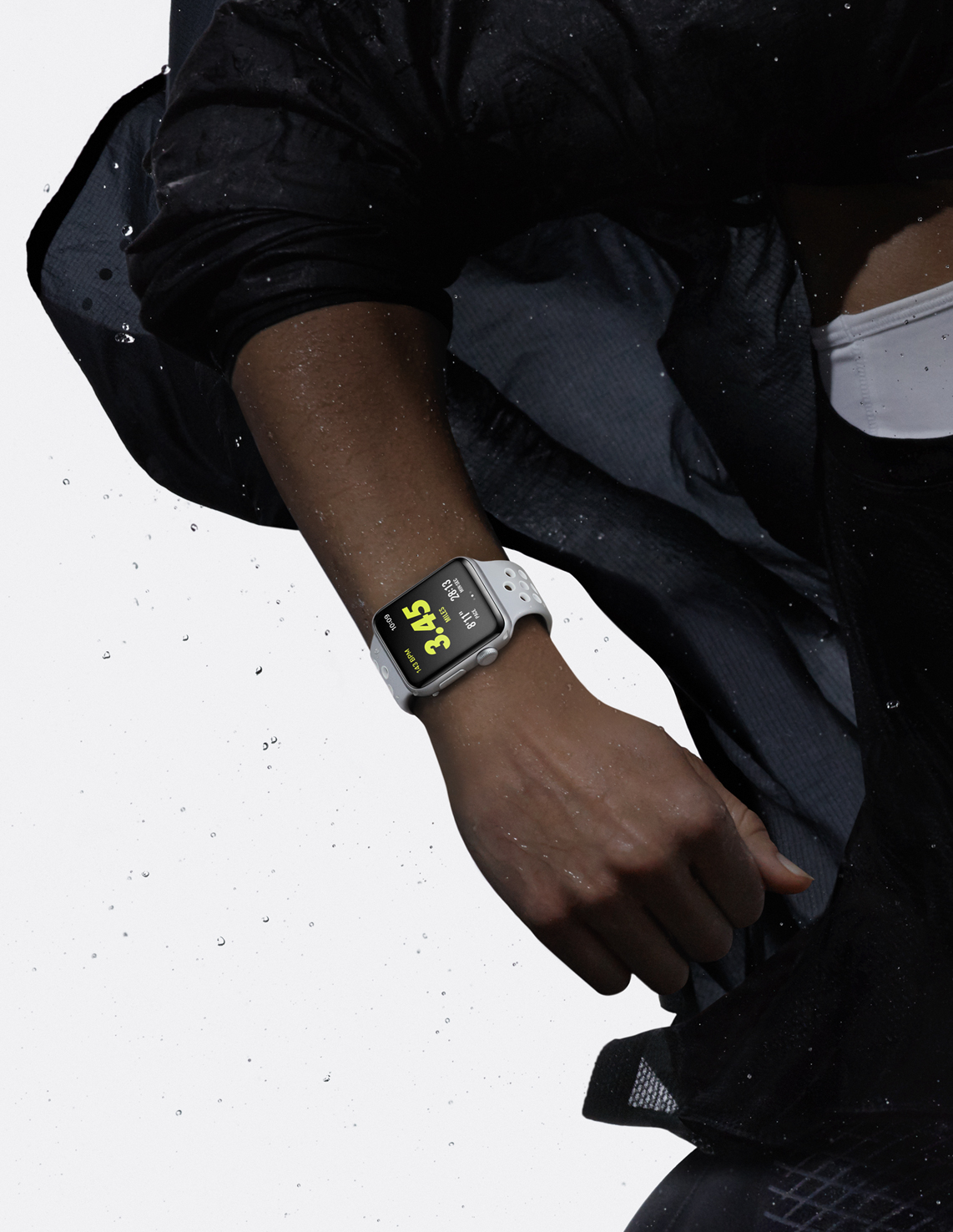 Apple Watch Hermès
The newest expression of Apple Watch Hermès bands includes:
● 38mm Double Tour in Bleu Zéphyr Epsom leather
● 38mm Double Buckle Cuff in Fauve Barenia leather
● 42mm Single Tour in Lime Epsom leather
● 42mm Single Tour in Colvert Swift leather

The collection expands with a new model that pairs Apple Watch Series 2 with the 38mm Double Buckle Cuff in Fauve Barenia calfskin leather and includes an exclusive Hermès Sport Band in signature orange.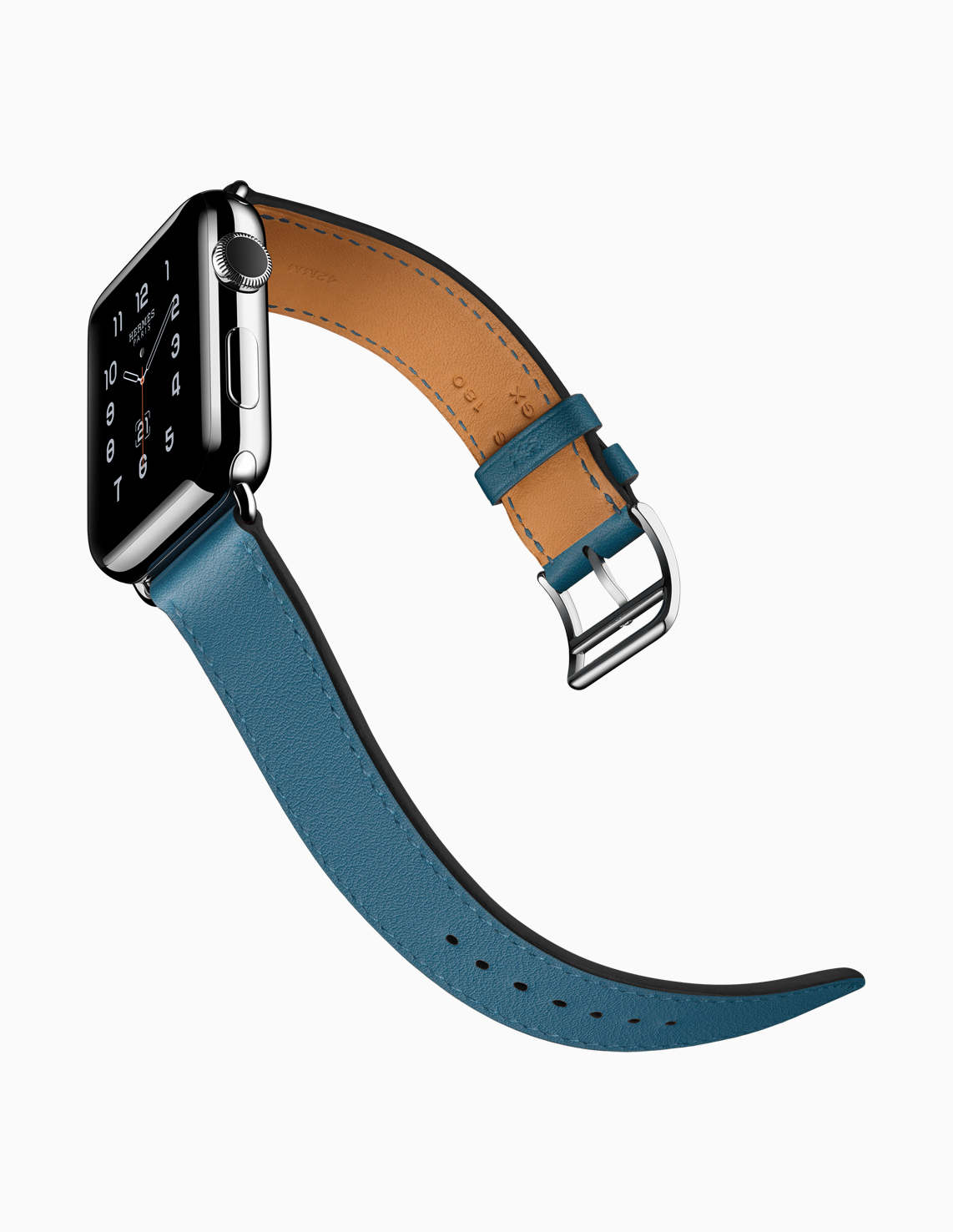 Pricing and Availability
● Apple Watch is available in two different case sizes, 38mm and 42mm. Apple Watch Series 1 is available in gold, rose gold, silver or space gray aluminum cases paired with a Sport Band and starts at just $269 (US); Apple Watch Series 2 is available in gold, rose gold, silver or space gray aluminum, or silver or space black stainless steel cases paired with a wide variety of bands starting at $369 (US); and the ceramic Apple Watch Edition starts at $1249 (US) from apple.com, Apple Stores and select Apple Authorized Resellers and carriers. For local availability, visit locate.apple.com. Apple Watch Nike+ starts at $369 (US) and Apple Watch Hermès starts at $1149 (US).

● New Apple Watch and Apple Watch bands are available to order on apple.com beginning today in Australia, Austria, Belgium, Brazil, Canada, Czech Republic, China, Denmark, Finland, France, Germany, Hong Kong, Hungary, Ireland, Italy, Japan, Luxembourg, Malaysia, Mexico, Netherlands, New Zealand, Norway, Philippines, Poland, Portugal, Puerto Rico, Russia, Singapore, South Korea, Spain, Sweden, Switzerland, Taiwan, Thailand, Turkey, UAE, the UK and the US. The Sport and Woven Nylon bands are $49 (US) and the Classic Buckle is $149 (US).

● New Apple Watch Nike+ and Nike Sport bands are available to order on apple.com beginning today in Australia, Austria, Belgium, Brazil, Canada, Czech Republic, China, Denmark, Finland, France, Germany, Hong Kong, Hungary, Ireland, Italy, Japan, Luxembourg, Malaysia, Mexico, Netherlands, New Zealand, Norway, Philippines, Poland, Portugal, Puerto Rico, Russia, Singapore, South Korea, Spain, Sweden, Switzerland, Taiwan, Thailand, Turkey, UAE, the UK and the US. The Nike Sport Band is $49 (US).

● New Apple Watch Hermès and Apple Watch Hermès bands are available to order on apple.com and hermes.com beginning today in Australia, Belgium, Canada, China, France, Germany, Hong Kong, Italy, Japan, Russia, Singapore, South Korea, Spain, Switzerland, UAE, the UK and the US. The Single Tour is $339 (US), the Double Tour is $489 (US) and the Double Buckle Cuff is $689 (US).

● New Apple Watch, Apple Watch Nike+ and Apple Watch Hermès models and bands will be available at Apple Galaxy Macau in late March.

● New Apple Watch Hermès models and bands will be available at Hermès in Taipei Bellavita in late March.

Read More