Facebook Messenger is getting a new look focused on improving navigation, reports TechCrunch.

New tabs at the top of the main screen makes it quicker to move between messages, active contacts, and groups. The app also will direct you to visit other areas by displaying a red dot on sections and tabs that have new activity.

Facebook explains that the new design is meant to better highlight the many other ways that people connect and communicate, beyond text messages.




Notice that when on the new Messages tab you can see a list of who's active on the app, indicated by a green dot. Switching to the Active tab makes it easier to see who's online in one long vertically scrollable list.

Now that Groups is moved out of the bottom Tab bar, Facebook has been able to replace it with Games.

These changes are rolling out on iOS and Android starting this week.

You can download Messenger from the App Store for free.

Download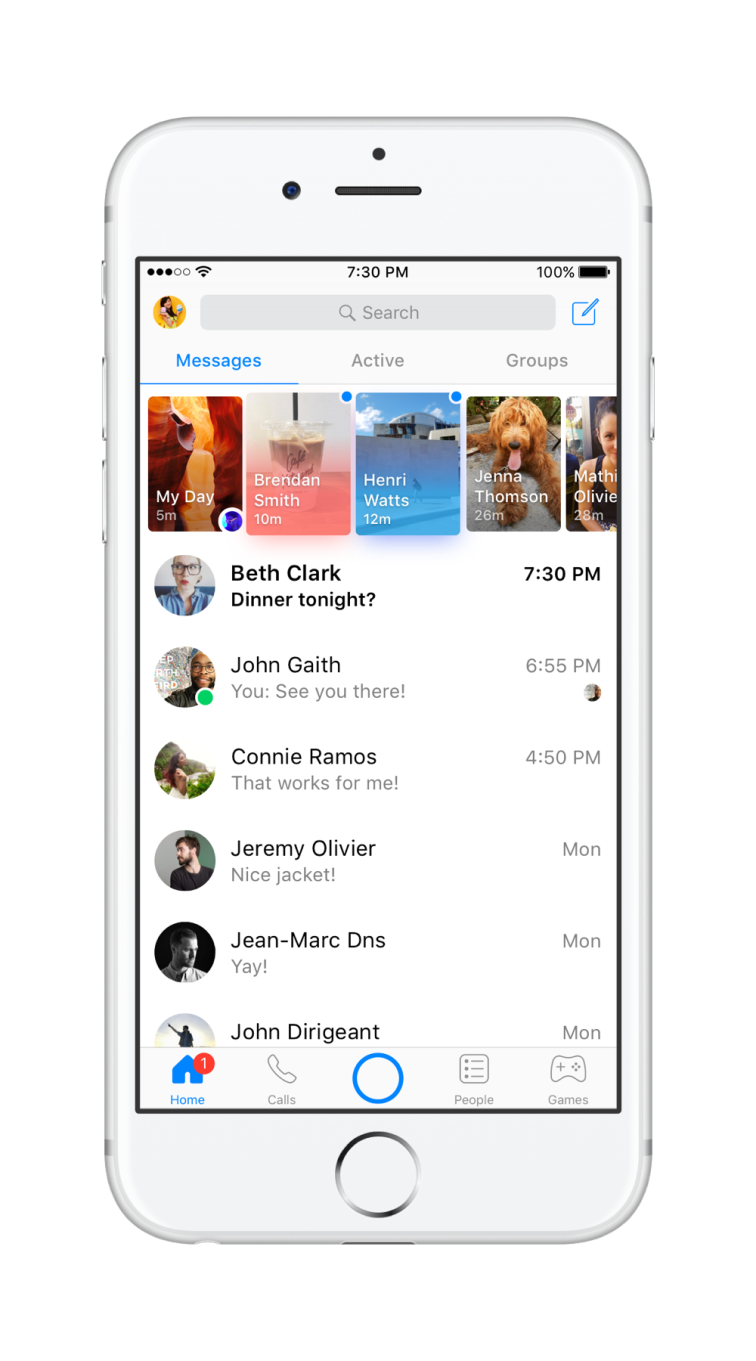 [Old on the left, New on the right]