Sprint has filed a lawsuit against AT&T accusing the company of misleading customers into thinking its 4G LTE Advanced network is a fifth generation wireless network by branding it '5G Evolution'.
AT&T has employed numerous deceptive tactics to mislead consumers into believing that it currently offers a coveted and highly anticipated fifth generation wireless network, known as 5G. What AT&T touts as 5G, however, is nothing more than an enhanced fourth generation Long Term Evolution wireless service, known as 4G LTE Advanced, which is offered by all other major wireless carriers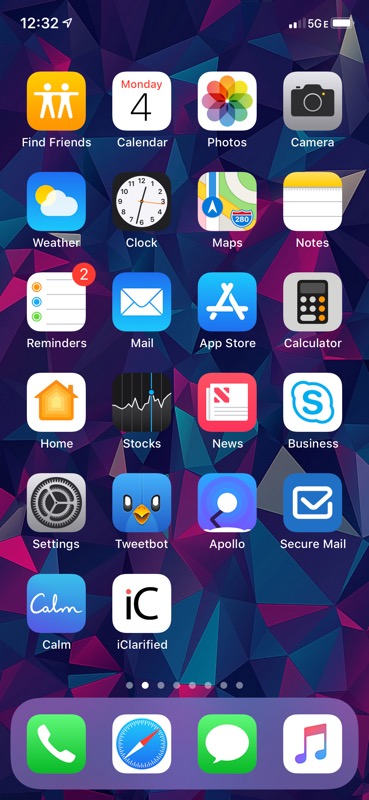 In the lawsuit, Sprint addresses the new 5GE service indicator that AT&T has begun rolling out on several smartphones
including the iPhone
in iOS 12.2 beta.
Calling its network "5GE" (or "5G E" or "5G Evolution") does not make it a 5G network and instead deceives customers into believing it is something that it is not. The truth is that the network AT&T advertises as "5GE" offers consumers the same service as its 4G LTE Advanced service, which was already available to AT&T customers and has been deployed by all four national carriers. This technology is indisputably not 5G. Adding an "E" or the word "Evolution" to 5G does not mitigate the deception. AT&T is advertising its network as "5G" and consumers wrongly believe that AT&T is offering 5G technology.
Sprint says AT&T's actions harm consumers and threaten its business.
AT&T's attempt to increase its strong position in the wireless market through an aggressive and widespread false advertising campaign threatens Sprint's business and goodwill. It harms consumers by holding out AT&T's services as more technologically advanced than Sprint's and enticing consumers to switch wireless service providers (or remain AT&T subscribers) under false pretenses. AT&T's behavior violates federal and state laws governing false advertising and deceptive acts and practices, and must be immediately enjoined.
The full lawsuit filing can be read below. Please follow iClarified on
Twitter
,
Facebook
,
Google+
, or
RSS
for updates.
[
via Engadget
]