A First Look at the Disney+ App for Apple TV and iPhone [Images]
Posted August 24, 2019 at 1:03am by iClarified · 17798 views
Check out these screenshots of the Disney+ app for Apple TV and iPhone. Walt Disney offered a preview of the apps for its upcoming streaming service at the D23 Expo.
Engadget notes that the app uses a familiar layout on the Apple TV but the service hopes to stand out by offering a heavily curated and personalized experience for every viewer. Disney will use both human editors and machine learning algorithms to recommend content you're likely to enjoy.
Subscribers will be able set up seven user profiles per account. Each offers its own watchlist and sections like 'Recommended For You' and 'Continue Watching'.
On the Home page of the Disney+ app, you'll see a carousel with big imagery, which will rotate new and noteworthy series and movies. If you have Disney+ on day one, you can expect The Mandalorian and Captain Marvel to be up there, and the carousel will change periodically as Disney brings more Originals and movies to the service. Right below that, there's a set of main tiles that are organized by studio brand, rather than genre.
If you click into a studio, the tile comes to life. For example, if you select Disney, you get an animation of Disney's Magic Kingdom. Choosing Pixar brings up the iconic lamp intro. The Disney+ Originals section will have content like The Mandalorian, High School Musical: The Musical: The Series, Marvel's Ms. Marvel and She-Hulk, as well as the recently announced Lizzie McGuire original.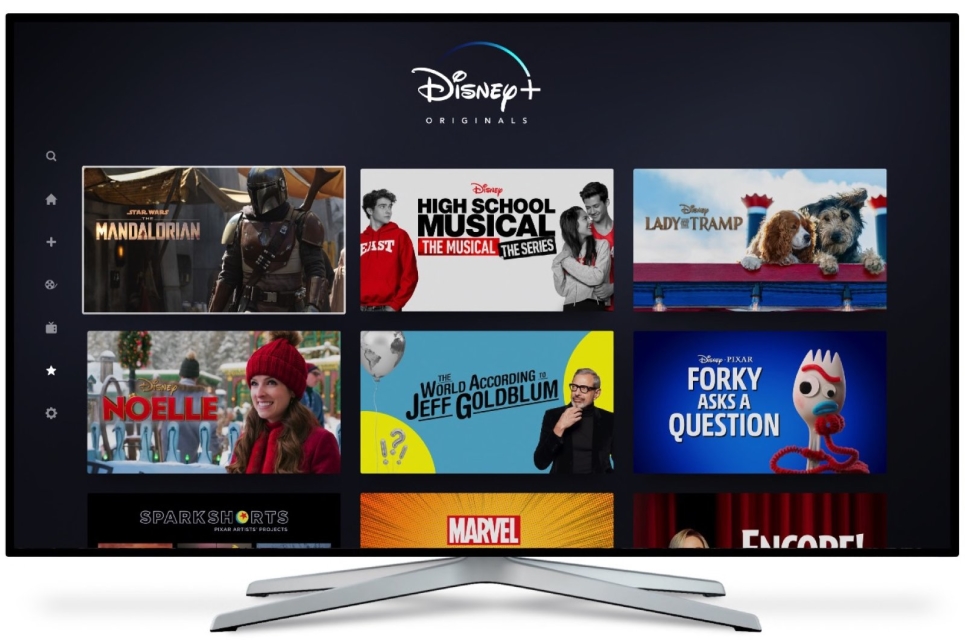 The Disney+ mobile app will support unlimited offline downloads, only restricted by the free storage space you have on your device. Additionally, the service will stream in 4K, HDR, and Dolby Atmos. Each account will be limited to four concurrent streams. This is all included in the standard $6.99/month plan or the
$12.99/month plan
with ESPN+ and Hulu. Conveniently, you can stop watching a show on one device and easily pick up watching it where you left off on any other device.
Disney+ launches on
November 12th
in the United States, Canada, and The Netherlands. Please follow iClarified on
Twitter
,
Facebook
, or
RSS
for updates.
[
via Engadget
]