Apple is at least half a decade away from launching an autonomous electric vehicle, according to a new report from Bloomberg.
The site says a small team of hardware engineers is developing drive systems, as well as vehicle interior and exterior designs, with the goal of shipping a vehicle.
Still, some Apple engineers on the project believe the company could release a product in five to seven years if Apple goes ahead with its plans. The car is nowhere near production stage, the people said, though they did warn timelines could change. They asked not to be identified discussing sensitive, internal work. The majority of the team is currently either working from home or at the office for limited time, slowing the company's ability to develop a full vehicle. An Apple spokesman declined to comment.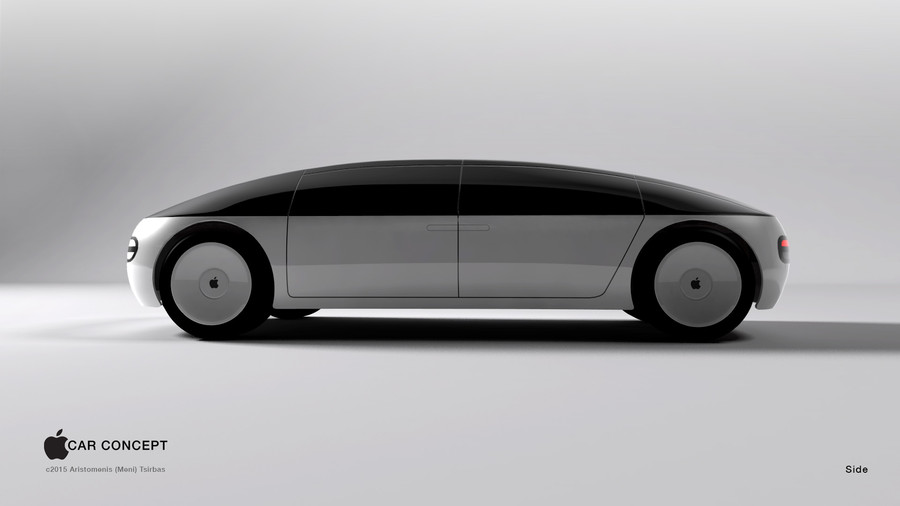 [
Concept
]
Although Bloomberg predicts a longer
timeframe
than Reuters, it notes that Apple job posting indicate that vehicle work is ramping up. The company is seeking a lead enginner to integrate "audio drivers, tuners, speakers, microphones, wired buses, power supplies, wireless communication, and antennas" into autonomous systems. It's also looking for an experienced LED lighting engineer to deliver "a fully validated system ready for volume production." Apple has also posted job listings for engineers to work on 'high-voltage' battery systems.
Sources say that Apple's chip unit, led by Johny Srouji, is developing a custom ARM chip focused on machine learning to power the vehicle's self-driving system.
Apple's chip unit, led by Johny Srouji, is playing a role in the car's development, too, the people said. Since 2018, Srouji's team has been developing a custom Arm-based chip with a heavy focus on machine learning processing to power the underlying self-driving car system. Currently, Apple is testing its autonomous technology with a fleet of 66 cars in California.
More details in the full report linked below!
Read More