Algoriddim has released a major update to the djay Pro AI app that significantly improves its Automix AI and Neural Mix features.
With this latest update, djay users can now enjoy fully AI-powered DJ sets allowing them to sit back and listen to a seamless mix of their favorite music with stunning new transitions.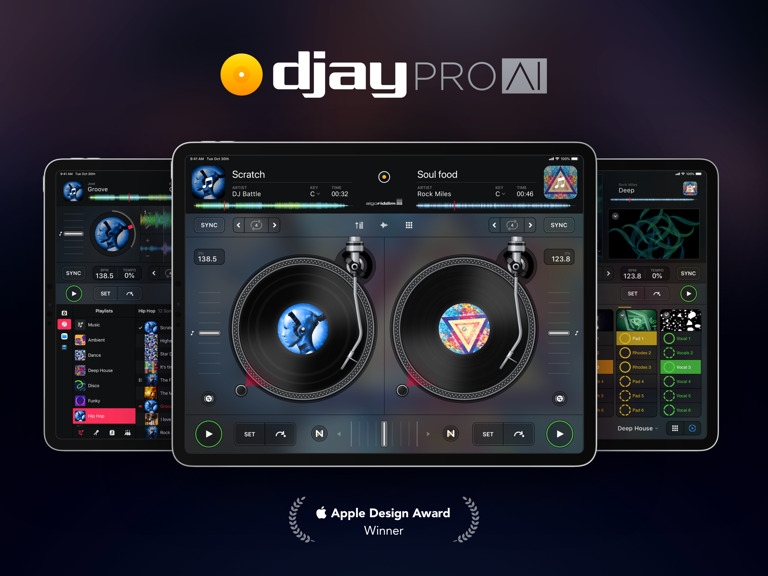 Automix AI is even more intelligent
The latest iteration of Automix AI has been rewritten from the ground up. A new Automix browser allows users to curate tracklists simply and efficiently, while improved transition options, harnessing Neural Mix technology to isolate components of each track, give every mix a unique blend.
In a performance setting this allows djay users to temporarily leave the decks, whilst keeping the mix alive. The feature also allows casual music fans to play full automated DJ sets, loaded with all of their favourite tracks, live, on-the-fly and without any additional user interaction.
"The new Automix mode allows for seamless cross-genre mixes, with varying tempo, in a way that could not be replicated by human DJs with conventional DJ gear" said Karim Morsy, Algoriddim CEO.
"During a transition, djay can now automatically deconstruct two songs into their original components, and easily apply effects and filters to each, like adding a reverb to wash out vocals, as if it were being reconstructed by a professional sound engineer. Automix has been a popular feature in djay for years and we are thrilled to take it to the next level for our users with enhanced AI."
New automatic transitions include:
● Dissolve delicately evaporates the outgoing track.
● Riser creates that festival feel, steadily creating energy before swapping the tracks.
● Echo gives you a fast mix into the new track while the outgoing one bounces off into the distance.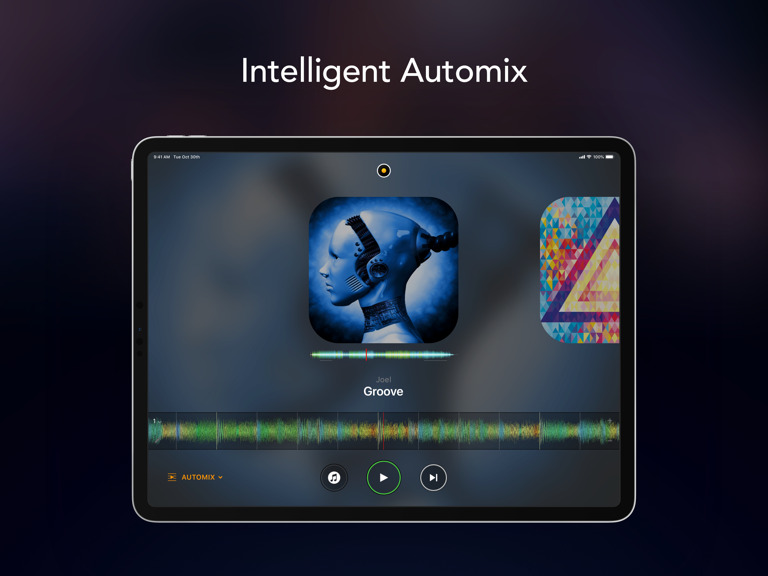 Enhanced Neural Mix
Harnessing the power of the latest iOS devices with the Apple Neural Engine, Neural Mix now offers four channels of music isolation, enabling users to control and mix the vocal, harmonic, bass, and drum components of a track individually, in real-time.
Enhanced Neural Mix capabilities provide users with an opportunity to apply audio FX to each specific component. Users can also loop isolated components as a track continues playing and crossfade up to four Neural Mix components separately between decks.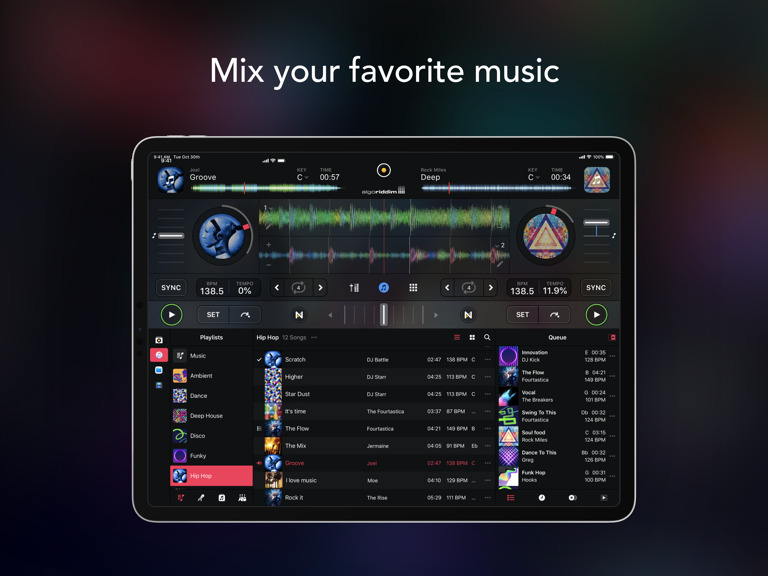 Advanced Performance Tools
The update also introduces a new slicer, enabling users to create their own mashups and remixes, using performance pads for on-the-go beat juggling. A range of additional performance tools have also been made available. The sampler recorder has an increased maximum loop size from a four beat sequencer to eight beats, offering far more intricate creative sequences using djay Pro AI's included sample packs or user-created samples.
In addition, nested loops enable users to keep looped elements playing while they use djay Pro AI's Bounce loop feature to juggle the rhythm, meaning they'll never lose sync with the rest of the music. All these tools offer DJs more ways to creatively mash up their beats in a live set.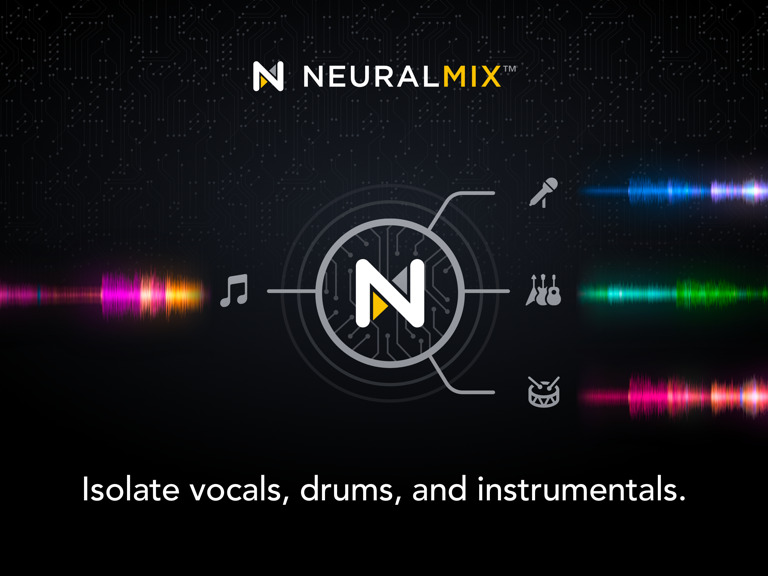 Changelog:
• All-new Automix AI with improved user interface, on-the-fly playlist management and Up Next queue, and new Automix transitions including Dissolve, Riser, Echo and more
• New FX packs including new Noise, Echo, and Reverb effects
• New Slicer tool: remix tracks on-the-fly
• Added 4 track Neural Mix on iPad: split tracks into Drums, Bass, Harmonic, and Vocals in real-time (only available iPad with Apple Bionic chipset)
• Added Neural Mix FX routing: apply audio effects to individual instruments or vocals independently
• Added Neural Mix crossfaders (accessible through mixer section): crossfade vocals, beats, etc. independently
• Enhanced Instant FX tool including new effects and edit mode
• Enhanced Loop tool with beat based loops, up to 8 saved loops and more
• Enhanced looping with ability to use bounce loop within an active loop (nested loops)
• Enhanced sampler with 8 beat recording mode and option to clear individual pads during a recording
• Enhanced MIDI Learn with various new Neural Mix actions
• Added support for the DENON DJ LC6000 performance controller
• Added Quantize option for cue points and loops enabling beat synchronized jumps
• Added ability to name cue points and saved loops
• Added ability to search a playlist vs. the whole media source
• Improved Reloop BUDDY integration
• Improved media library search with ability to search playlists or entire media source
• Improved user interface for adding multiple tracks to the Queue or to custom playlist
• Improved cue point jumps with Neural Mix enabled
• Improved triggering cue points during Sync mode
• Improved song loading reset setting to also reset effects, tempo and other controls
• Improved TIDAL video quality
• Various bugfixes and improvements
You can download djay - DJ App & AI Mixer from the App Store.
Download