Anker Expands Nano Series of USB-C Charging Accessories
Posted August 31, 2023 at 3:38pm by iClarified · 4272 views
Anker has announced the expansion of its Nano lineup of charging accessories with three new products.
The Nano lineup already included the popular
Nano 30W charger
and
Nano 20W charger
. This year's additions feature built-in USB-C cables and connections, allowing users to charge on-the-go without needing to carry a separate cable.
"For years, we have been leading the push for the consumer technology industry to adopt the USB-C charging standard for all mobile devices," said Steven Yang, CEO of Anker. "In addition to reducing e-waste, USB-C offers a vastly superior charging experience through fast, efficient and versatile connectivity. We are proud to deliver the benefits of USB-C to our consumers through the popular and stylish Nano series."
Here's a look at the new products...
Anker Nano Power Bank (30W, Built-In USB-C Cable)
This lightweight, palm-sized power bank comes equipped with a built-in USB-C cable that streamlines charging for smartphones and smart devices, featuring a 30W output for device charging and a 30W input for recharging itself. With a large 10,000mAh battery pack, this power bank can charge most phones almost two times and an Apple iPad from 0 to almost 60% on a single charge. Users can monitor power levels with the smart display and user-friendly interface, while the smart temperature monitoring ensures device heat during the re-charging process.
Anker Nano Power Bank (22.5W, Built-In USB-C Connector)
This lipstick-sized power bank with 5,000 mAH capacity features a foldable, built-in USB-C port that easily plugs into the base of a variety of smartphones. This device's ultra-compact design ensures portability and offers a 22.5W output with dual USB-C power delivery fast charging. For added convenience, the power bank can recharge itself at 18W from the same USB-C connector.
Anker Nano Charging Station (6-in-1, 67W)
This charging station's ultra-thin and ultra-compact design is a workspace-saving and travel essential, featuring a soft extension cord and a flat plug which allows it to easily fit in narrow spaces or behind furniture. An innovative spring system simplifies device plugging for hassle-free operation and enhanced portability. Safety is highlighted with overheating protection and ActiveShield™️ 2.0 technology to minimize heat generation. This charging station is 60% slimmer than traditional power strips, and roughly the size of a smart phone. High-speed charging is also guaranteed with a 67W USB power delivery feature.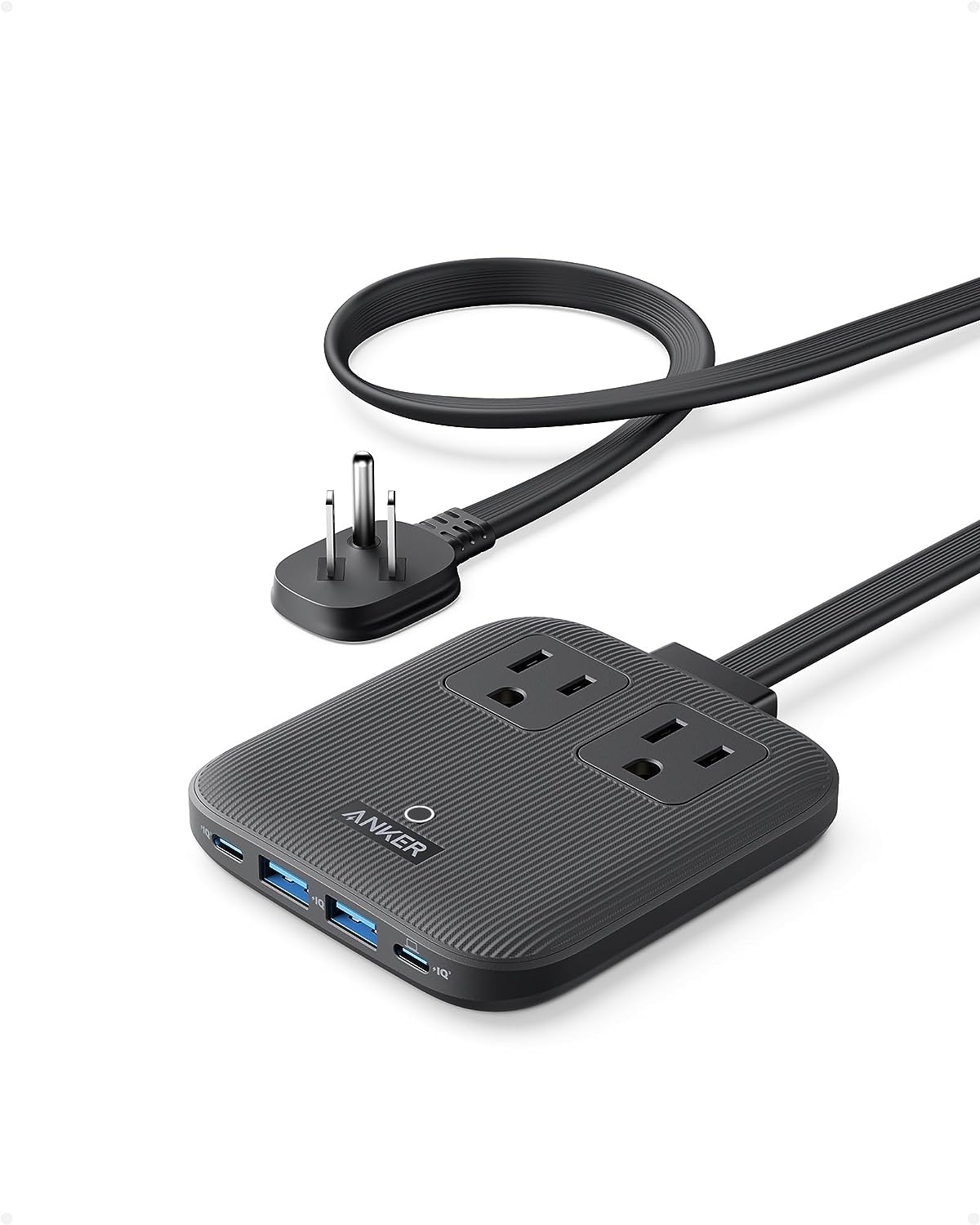 USB-C to C 240W Cable
Anker is also introducing the Anker USB-C to C Bio-Braided 240W Cable designed to complement every product line within the Anker charging family. Engineered for 240W fast charging, built with 46% bio-braided materials, and E-Marker chips for rapid 240W charging speeds, these cables enable quick charging for devices like the MacBook Air 13, reaching 56% in just 30 minutes. This cable is available in 3, 6, and 10-foot versions.
Pricing and Availability:
The new Anker Nano series is now available for purchase in a range of colors. Pricing and availability by market are listed below.
●
Anker Nano Power Bank (30W, built-in USB-C Cable)
- $49.99
●
Anker Nano Power Bank (22.5W, built-in USB-C Connector)
- $29.99
●
Anker Nano Charger (20W)
- $13.99
●
Anker Nano Charging Station (6-in-1, 67W)
- $65.99
●
Anker USB-C to USB-C Cable (3/6/10ft, 240W, Bio-Braided)
- $18.99