Lenovo Announces New Moto G, Moto G Plus, Moto G Play Smartphones [Video]
Posted May 17, 2016 at 5:17pm by iClarified · 11403 views
Lenovo has announced the next generation Moto G smartphone; as well as, new Moto G Plus and Moto G Play variants.
Smartphones should focus on technology that prioritizes the things people really care about. That's how we designed the next generation of our best-selling smartphone, Moto G. And because we know people are unique and use their phones differently, we added two new members to the family: Moto G Plus and Moto G Play. Each of them has meaningful technology, so you never have to miss what matters most to you.
Moto G
The fourth generation Moto G features a 5.5-inch full HD display, a 13MP camera, a 3000 mAh battery, and an octacore processor. TurboPower charging gives you six hours of power in just 15 minutes. You can also design your Moto G to match your style on Moto Maker or by switching up colors with interchangeable shells.
Moto G Plus
The Moto G Plus has two additional rapid focus technologies, laser focus and phase detect autofocus so you take sharp, clear pictures, day and night. Lenovo says the Moto G Plus scores higher on the DxOMark camera quality benchmark than the iPhone 6S, iPhone 6S Plus, and other phones. The device also features a fingerprint scanner that can be used to authorize purchases on the Google Play Store.
Moto G Play
Moto G Play features an quadcore processor, a 2800 mAh battery, and a pure, clutter-free version of Android.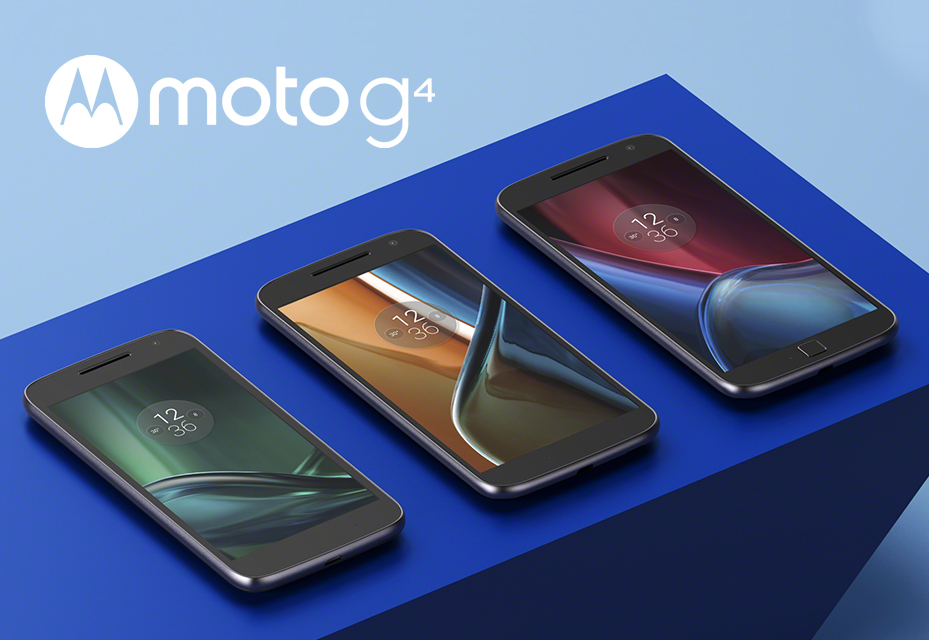 Global Availability
Moto G and Moto G Plus will be available starting today in Brazil and Moto G Plus will be available starting today in India. Both versions will arrive soon in various countries across North America, Europe, Latin America and Asia Pacific. Moto G Play will be available globally starting later this summer.
Read More