Leaked schematics and drawings that reveal the design of Apple's next generation iPhone have allegedly been leaked online.

Posted to SlashLeaks, a purported schematic for the iPhone 8 depicts a device with a display that takes up the entire front face with the sensors and earpiece integrated into the screen. Additionally, we can see a dual-cameras on the back arranged vertically rather than horizontally as previously rumored.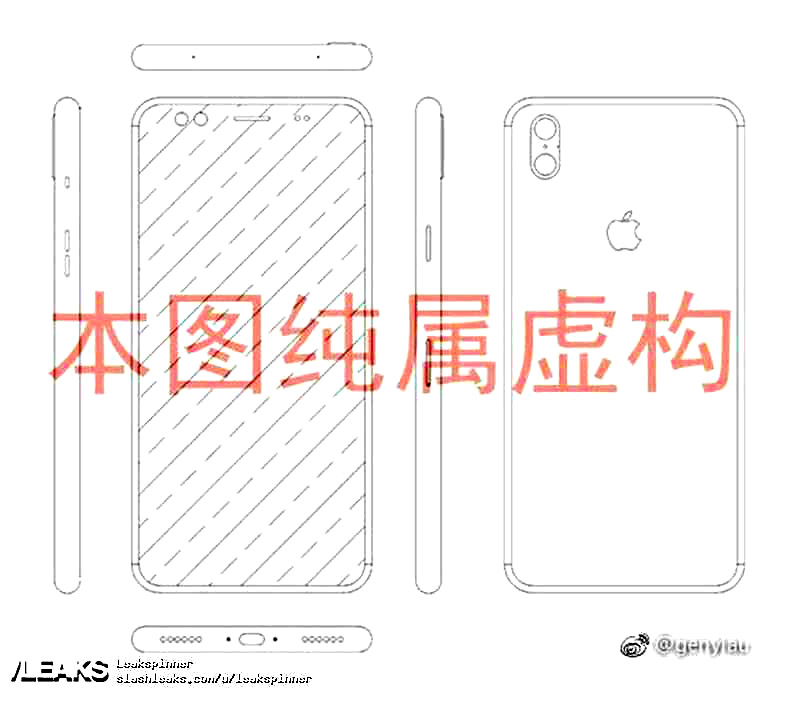 It turns out the schematic was created based on some sketches of the new iPhone's design from leaker KK and posted on Weibo (now deleted). The drawings are said to have been made by a Foxconn worker who has seen Apple's plans for the smartphone. They depict four circles, two on each side of the earpiece, likely for sensors and a front facing camera; as well as, vertically oriented dual-cameras on the back. One difference between the two is the presence of two antenna breaks on each corner in the sketches versus a single antenna break at each corner in the schematic.




It's widely expected that the 10th anniversary iPhone will be a massive update. It will purportedly have a chassis made of reinforced glass with a stainless steel metal frame and an edge-to-edge display that has no bezels on the top and bottom. Additionally, the front camera, Touch ID, speaker, and other sensors will apparently be embedded into the display. Another report claims that the device would be a clear piece of glass with a next-generation OLED screen. The 5.8-inch screen is said to feature a main 5.15-inch display area with a reserved 'function area' below for virtual buttons. The device may use a stacked logic board design freeing up space for a larger battery pack. More recently, Apple is said to be equipping the phone with wireless charging, an iris scanner or face scanner, and a 3D camera.

We may not see Apple's new iPhone until October or November and these schematics are definitely not verified; however, they do align with current expectations. We'll likely see more leaks as production of the iPhone 8 gets underway. Please follow iClarified on Twitter, Facebook, Google+, or RSS for updates.

Read More [via BGR]