The Apple TV App is Available on Roku Devices Starting Today
Posted October 15, 2019 at 3:34pm by iClarified · 7819 views
Roku has announced that the Apple TV app is available on the Roku platform starting today. The app can be downloaded via the Roku Channel Store letting users access their iTunes video library and subscribe to Apple TV channels.
Starting November 1st, Roku users will also be able to access the new Apple TV+ streaming service via the Apple TV app.
"With the Apple TV app coming to Roku, our customers will enjoy an even broader range of exciting entertainment, including the highly anticipated Apple TV+ service," said Scott Rosenberg, Senior Vice President and General Manager of Platform Business, Roku. "Roku is a valuable partner for content providers looking to reach a large and engaged audience, and we're looking forward to bringing this new option to Roku users."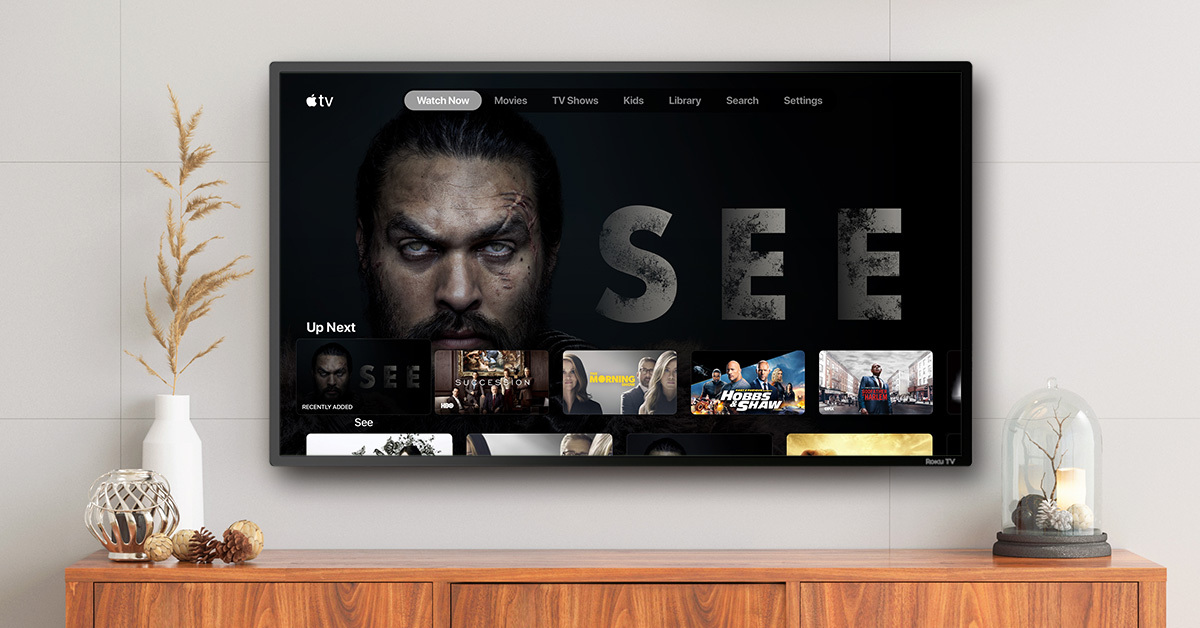 -----
Apple TV App
Through the Apple TV app on their Roku devices, customers can enjoy personalized recommendations of shows and movies; subscribe directly to Apple TV channels and more using their Apple ID and password; browse, buy or rent more than 100,000 movies and TV shows; and watch all the shows and movies they have previously purchased from iTunes.
Apple TV+
Beginning November 1, Apple TV+ will be available in the Apple TV app on Roku, giving users access to exclusive shows, movies and documentaries from the most celebrated creative artists, including Oprah Winfrey, Steven Spielberg, Jennifer Aniston, Reese Witherspoon, Octavia Spencer, J.J. Abrams, Jason Momoa, M. Night Shyamalan, Jon M. Chu and more. Roku users can subscribe to Apple TV+ right in the Apple TV app on their Roku devices for $4.99 per month with a seven-day free trial. Apple TV+ subscribers can also watch on the Apple TV app on iPhone, iPad, Apple TV, iPod touch, Mac and other platforms, including the web (
https://tv.apple.com
). For more information about Apple TV+, please visit
https://www.apple.com/apple-tv-plus/
.
-----
Availability
Supported Roku streaming devices can add the Apple TV app for free starting today. Apple TV+ through the Apple TV app will be available in supported regions starting on November 1. In addition to the U.S., the Apple TV app is available to Roku users in the following markets: Argentina, Canada, Chile, Colombia, Costa Rica, El Salvador, France, Guatemala, Honduras, Mexico, Nicaragua, Panama, Peru, Republic of Ireland and the United Kingdom.
Roku streaming devices start as low as
$29
. The top of the line Ultra Streaming Media Player 4K around
$90
. Check out the selection of Roku devices
here
.