Apple is holding its Worldwide Developers Conference this week and it kicks off with a keynote event Monday at 10am PT / 1 PM ET. This year Apple is not only expected to unveil new software, but we may also see the introduction of some new hardware.

iOS 11
We've heard surprisingly few details about iOS 11 thus far.

iOS 11 is expected to feature a redesigned / refreshed user interface, along with new features and capabilities. Apple has been slowly updating some of its apps with a bolder look and we could see this carry through to more of the operating system. Last year, a hidden Dark Mode was discovered in iOS 10 beta but it's unclear if Apple plans to finally debut it in iOS 11.

It's expected that Apple will announce a big update to Siri to remain competitive with rivals Google Assistant, Amazon Alexa, and others. Last year, Apple opened up Siri to developers for certain app categories and we would expect Apple to continue to expand Siri's functionality. A report from late March claimed that Siri would be integrated into the Messages app and iCloud.

It's alleged that Apple will update iOS with support for group FaceTime calling, a feature that has long been requested. We also expect Apple to release several iPad-focused iOS enhancements to help the device's recent decline in sales.

Alongside the update, Jimmy Iovine has said a revamped Apple Music app is coming that will put a greater focus on video. Other rumored features like facial recognition and AR likely won't be unveiled until the new iPhone makes its appearance this fall.

macOS 10.13
The upgrade to iOS 10.3 changed the iPhone's file system from HFS+ to APFS and there's a possibility that Apple could take a similar step with mac 10.13.

Apple announced Apple File System as a new, modern file system for iOS, OS X, tvOS and watchOS. It is optimized for Flash/SSD storage and features strong encryption, copy-on-write metadata, space sharing, cloning for files and directories, snapshots, fast directory sizing, atomic safe-save primitives, and improved file system fundamentals. You can learn more about APFS here.

As with iOS, Apple is expected to bring its Siri improvements to macOS but we've heard little information about the company's plans. We could also see some iOS features (e.g. low power mode, control center) also come to macOS.

tvOS
We don't have specific details on Apple's plans for tvOS; however, one nice addition would be a Home app let users manage HomeKit accessories. The Apple TV already acts as a hub to let you control devices remotely.

We're also likely to see improvements to Apple's recently-launched TV app and to Siri.

watchOS
Apple is expected to update watchOS but again we have little detail on what's planned. Battery improvements, Siri enhancements, new watch faces and complications, and improved fitness tracking are likely but not confirmed.

Apple may highlight Nike's new exclusive lineup of Apple Watches recently released during the keynote.

Siri Speaker
Perhaps the most exciting item Apple could announce tomorrow is a rival to the Amazon Echo and Google Home. Sources say that Apple has been testing three designs for a Siri speaker, at least one of which had a camera and a screen. Interestingly, Apple SVP Phil Schiller recently touted the advantages of having a display.

The device is said to feature a modified A9 chip and be similar in shape to the Mac Pro but smaller. Sources claim it has a concave top with controls and is fat with the speaker mesh portion covering it all.

The Siri speaker will allegedly differentiate itself from competitors by offering virtual surround sound technology and deep integration with the Apple ecosystem. It will of course be able to control devices via Apple HomeKit and allow users to access Apple services such as Apple Music.

Apple employees have purportedly been testing the device at home for several months. It's said to have excellent acoustic performance (one woofer + seven tweeters) and be positioned for the the high-end market.

The speaker is not expected to launch immediately; rather, it would ship later in the year.

iPad Pro
Alongside an updated 12.9-inch iPad Pro, it's rumored that Apple will unveil a new 10.5-inch iPad Pro model. The newly designed iPad would have a similar form factor to the 9.7-inch model but feature a larger display and smaller bezels.

MacBook
We believe that Apple will announce some updates to its lineup of MacBooks at WWDC. Most notable is the MacBook Pro's move from Intel's Skylake to Kaby Lake processor. Apple may offer a 32GB of RAM option on high-end models, appeasing professional users.

A similar update to the 12-inch MacBook is expected that will bring a new Kaby Lake processor and double the RAM from 8GB to 16GB.

Apple has considered updating the aging 13-inch MacBook Air with a new processor as sales have remained surprisingly strong. However, just yesterday, a Foxconn Insider claimed it has been discontinued.

Mac
Unfortunately, we're not expecting any Mac Pro, iMac, or Mac mini updates at WWDC; however, Apple has confirmed that a new professional iMac and a redesigned Mac Pro are in development.

We'll being providing coverage of the WWDC keynote tomorrow morning. Stay tuned to iClarified on Twitter, Facebook, Google+, or RSS for details...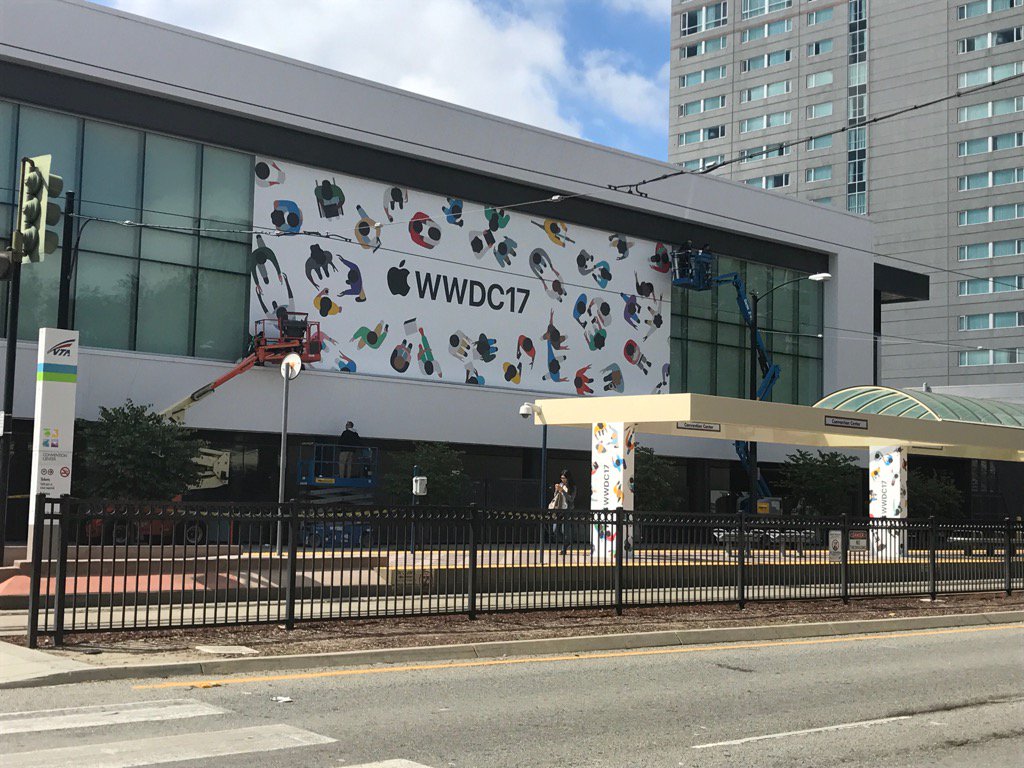 [McEnery Convention Center]